Kenya
Suddenly all the great powers are courting Africa. Like emissaries to the fourteenth-century Malian monarch Mansa Musa in his adobe Timbuktu palaces, foreign officials from West and East compete for attention in multi-country tours across the poorest continent.
Recent visitors include the US secretary of state Antony Blinken leading caravans of Washington officials, Moscow's Sergei Lavrov and Emmanuel Macron of France. Invitations arrive for trade summits; speeches plead forgiveness for past wrongs, pay tribute to Africa's new influence and offer the return of artifacts looted by imperialists; while Beijing — well, the Chinese came to stay a long time ago.
For Africa's leaders, now repeatedly dry-cleaning their red carpets for the first time since those halcyon Cold War days, bemusement has turned to complacency. When Lavrov arrived in Africa offering oil, guns, grain and nuclear power last month, Uganda's Yoweri Museveni quipped: "They asked me, 'Are you pro-East or pro-West?' I said, 'You must think I'm an idiot.'" In Africa, Lavrov boasted that Russia had "not stained itself with the bloody crimes of colonialism" — his visit coming shortly after the delivery of a squadron of Russian Mi28 Havoc helicopter gunships to Kampala.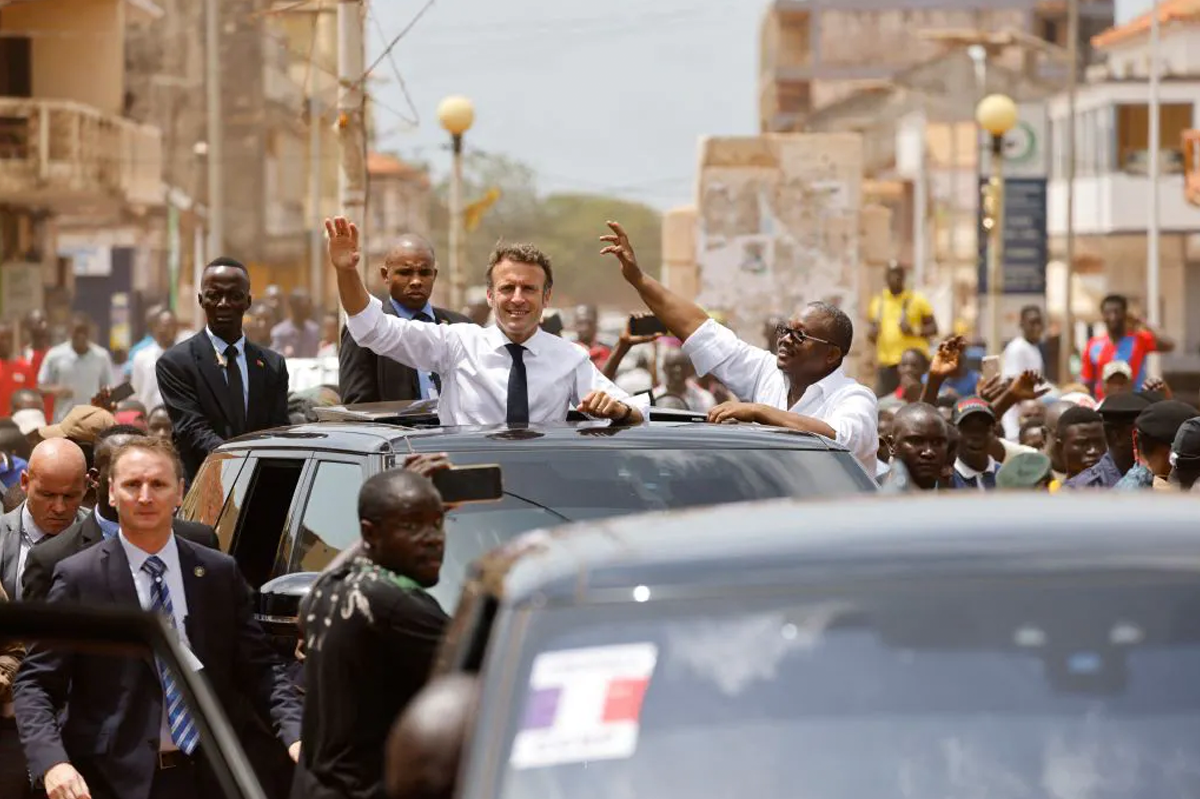 On almost the same day, President Macron, on a visit to reinvigorate French relations with the continent, condemned Africa's corruption and "hypocrisy" for sitting on the fence over Ukraine. Just as he pulled French forces out of Mali after nine years of fighting, Russian mercenaries of the Wagner Group moved in.
Over in Somalia meanwhile, Samantha Power, head of Washington's $60 billion-a-year USAID budget, perspired on video. She announced hundreds more millions in American donations to feed starving civilians. She blamed famine on climate change, locusts and Russia. Curiously, in the same week that a US special forces drone strike assassinated al-Shabaab leaders, a car bomb exploded and a battle with jihadists killed eighty people, Power failed to mention there was a war on in Somalia that has driven a population the size of Mississippi's from their homes. Her Africa visit's statements, released on a Twitter feed with her face behind a Covid mask, mentioned no conflicts in Africa, only Russia's invasion of Ukraine. The sole violence mentioned was "gender-based," which needed "safe spaces and counseling for women and girls." For Somalia's nomads, whose diet consists of milk and meat, USAID's food solution was "peanut-based, and corn-soya-blend nutritional supplements."
The West, still apparently driven by feelings of guilt for past wrongs, gives Africa lashings of humanitarian charity. Why the locals do not appear to be more grateful is explained in the Ugandan proverb: "Water you have to beg for does not quench your thirst." Ordinary Africans want what all people do — liberty, the rule of law and, most of all, prosperity. From Johannesburg to Nouakchott, they suffer under appalling leaders but would rather have a business partner than a free lunch.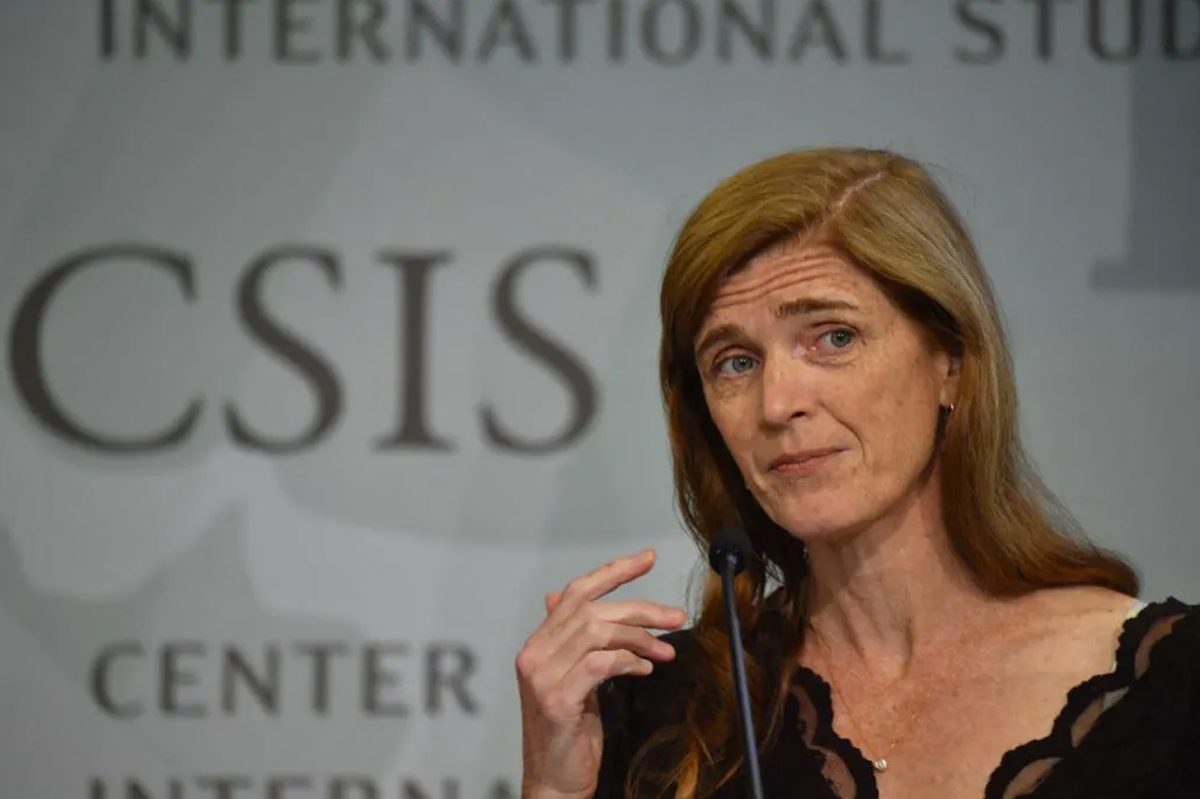 A few days back, while driving on to Nairobi's brand-new expressway, I passed through Chinese pagoda arch-shaped toll gates and zoomed from one end of Kenya's capital to the other in fifteen minutes, completing a journey that used to take two hours in gridlocked traffic. As I sped along the elevated motorway, I marveled at the vast slabs of Chinese concrete all around me that are helping to accelerate Kenya's economic growth, from roads, to railways, to skyscrapers. "Every time the Chinese visit we get a hospital, every time the British come we get a lecture," is a familiar cliché in Africa.
While US trade with Africa remains small, Europe is still ahead of China as Africa's largest trade partner. Britain does twice as much business with the continent as Russia. Yet if you live in Africa you see how the giant still sleeps. For too long the West has regarded Africa as a strategic sideshow, a hellish humanitarian basket-case. Terrified of Sahelian terrorists, ebola and rubber dinghies crowded with fighting-age males, at best the British sense that they can't leave Africa alone because otherwise it will come to them. Yet for the West, Africa is still a dollhouse for student politics, hence Britain's £2.7 billion ($3.2 billion) "climate change adaptation" aid package angled towards wind farms, carbon credits and sustainable animal feeds made from black soldier fly larvae.
Along with Washington's massive aid programs which focus on LGBTQI+, climate change is now the West's top aid priority for poor countries. To be sure we must save the Congo Basin's rainforests, a lung for the planet, yet almost none of the trillions of cubic feet of natural gas discovered off East Africa's coast is being extracted. Meanwhile most Africans cook their food using firewood and charcoal.
In recent decades, China has been the winner in Africa, simply because it gives local governments what they want — mainly infrastructure to support economic growth for the burgeoning population — while understanding the cost of business in the continent in ways that squeamish westerners could never stomach. If you are a western investor in Africa, the chances are that you will be savaged in your home country's media for being an exploitative crook, sued, then investigated for corruption, however vexatious the allegations. Kenya's ambassador to the UN, Martin Kimani, said recently that if the USA offered Africa what it wanted, it could "do very well, if not win the whole game" — but currently it seems that Europe and America have no energy to do so. For the left, Africa is a victim of western exploitation. For the right, it remains a cluster of — in Donald Trump's words — "shithole countries."
Until now, many feel Africa, due to its history of appalling governance, has squandered all the opportunities it has been handed and so faces a grim future. But by its sheer size and presence, Africa is only now just beginning to assert its influence on the world stage. The truth is that the future of our planet will be heavily influenced by Africans. In less than thirty years, one in four people on the planet will be African. That's not counting Africans who already emigrated, in the most significant exodus from the continent since Homo sapiens first wandered elsewhere millennia ago. Today almost three quarters of Africans are below the age of thirty, and there is great potential in that.
Africa has more than half of the world's arable land, mostly undeveloped, and very large chunks of the planet's cobalt, lithium, platinum, gold and critical metals, plus seventeen rare earth elements that comprise the sexiest bits of the periodic table — over which Beijing currently commands an almost total monopoly. Africa is a continent so huge that it gobbles up the surface area of Europe, the US and China combined. We can benefit hugely by giving Africans what they want, or we can be sidelined.
This article was originally published in The Spectator's UK magazine. Subscribe to the World edition here.