Fancy a touch of wokeness on your lunch break? If you work in the United States Senate, you might be in luck.
One of Cockburn's many Capitol Hill spies snapped a photo today that gave him quite the chuckle. The Senate cafeteria is hosting a "Latinx brunch" in celebration of "Hispanic & Latinx Heritage Month," which apparently runs from September 15 to October 15.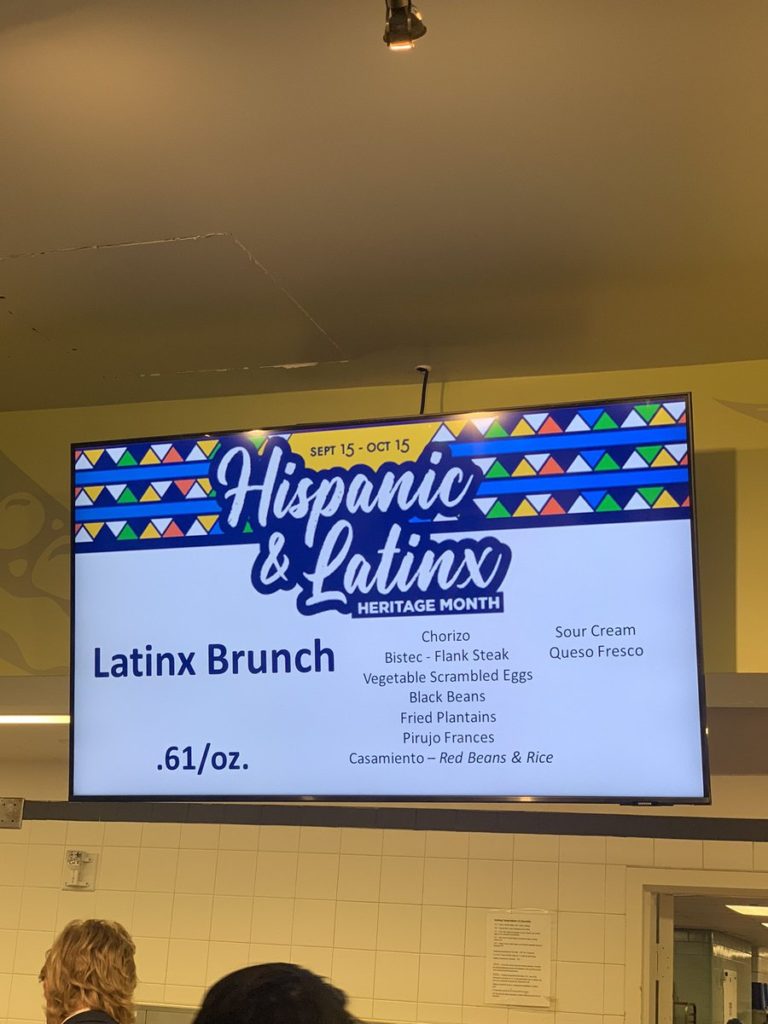 The brunch, located in the Dirksen cafe, features classic Latin meats and dishes such as chorizo, fried plantains, Salvadoran beans and rice, and black beans. The menu also includes something called "Pirujo Frances", but a Google search didn't return a useful translation. "Pan Frances" is French toast, and "Pan pirujo" is a type of hard Guatemalan bread, so perhaps a combination of a two. Regardless, Cockburn is sure the Latinx brunch is muy auténtico.
The word "Latinx" is used in some left-wing circles as a gender neutral alternative to "Latino" or "Latina". Of course, this fails to account for the fact that the entire Spanish language is gendered. Plus, most Latinos reject the woke bastardization of their heritage. Only 2 percent of people of Latin American descent refer to themselves as "Latinx" and 40 percent of them actually find the term offensive. Even the Biden administration used the term "Latino" in its official announcement of Hispanic Heritage Month.
So how the heck did this term find its way into the Senate cafeteria? There are fifty Democratic members of the Senate, but last Cockburn checked, they don't control the cafeteria menu. The Senate's food options are actually provided by Restaurant Associates, a dining management company that is owned by a British food service company called Compass Group. The Americans may think they've won their independence, but it seems the Brits still control the food supply.
Cockburn plans on waddling his way down to the Latinx brunch, but he will be sorely disappointed if they won't serve him a beautiful Trump Tower taco bowl.