Welcome to the grubby world of politics, Governor-elect Glenn Youngkin.
A breathless report on the Democrat blog Blue Virginia on Friday claimed to have uncovered yet another racism scandal involving a Virginia politician, asserting that the new Republican governor hadn't been "vetted." But just how damning is what's been unearthed?
"A recently-obtained copy of Glenn Youngkin's prep school yearbook (Norfolk Academy, 1985) shows that his senior prom, entitled 'An Oriental Occasion,' featured white students offensively dressed in 'rice hats,' sandals and geisha robes serving their tuxedoed, all-white peers. Youngkin is pictured right next to these racist stereotypes."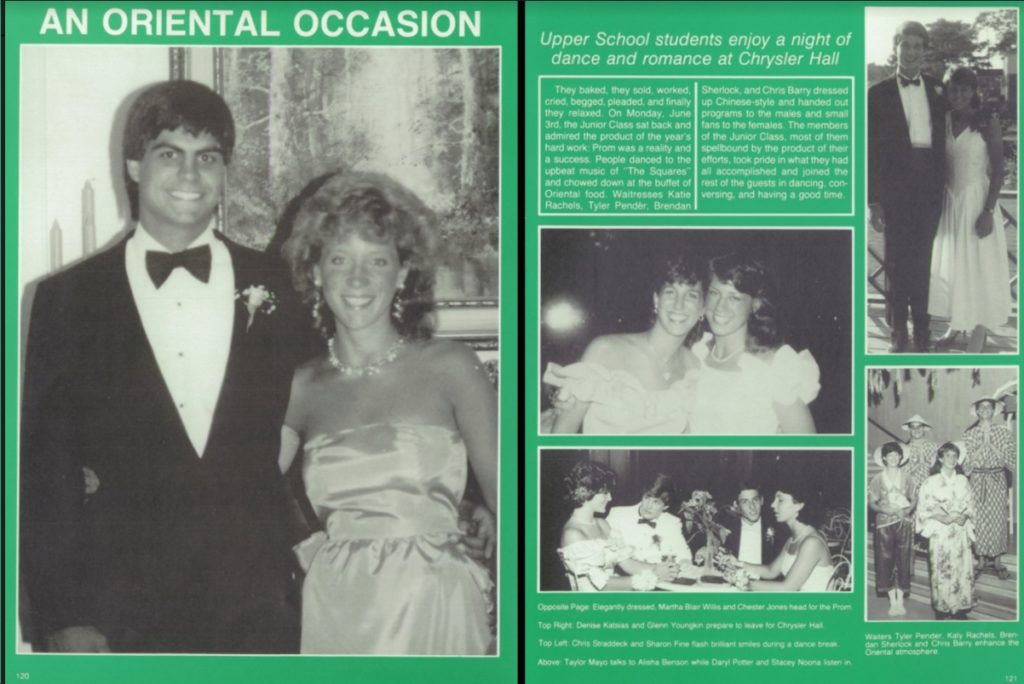 Yes, Governor Glenn attended a ball in the Eighties whose theme does not parse well with the lofty standards of the 2020s. And he was pictured "next to" people whose costumes have aged like a fine milk. Never mind the fact that Youngkin himself is wearing…a tuxedo. The only culture the governor-elect is appropriating is Antarctica's.
His predecessor, Ralph Northam, was also embroiled in a yearbook scandal, after it was discovered he had attended a costume party at medical school dressed in either blackface or a Ku Klux Klan robe. (Northam never confirmed on the record which of the two costumes he wore — but it's Cockburn's understanding that he donned the shoe polish to dress up as a gollywog.)
Defeated Democratic attorney general Mark Herring also admitted blacking up in his youth. "As a young man, I had a callous and inexcusable lack of awareness and insensitivity to the pain my behavior could inflict on others," he said in his apology. "It was really a minimization of both people of color, and a minimization of a horrific history I knew well even then."
This time around, Virginia voters managed to settle on candidates who resisted the Trudeauian primal urge to play dress up. And the commonwealth's Democratic operatives are mad about it. Check out this editorial note from Lowell Feld, who runs the Blue Virginia site:
"I'm just completely baffled as to how this story didn't come out during the campaign. Sure, it's POSSIBLE it might not have made a difference in the election, but it COULD have…"
Cockburn has some other ideas about things that could have kept Virginia blue: running someone besides Terry McAuliffe, for example, or taking the concerns about far-left policies raised by Congresswoman Abigail Spanberger last November seriously. If anything, Blue Virginia is offering a perfect example of why the Democrats lost: they thought voters could be scared into submission if only they got the message that Glenn Youngkin is "racism-adjacent."
Besides, if anyone on Team McAuliffe had taken this seriously, they would deserve to be fired. The prom's theme is no more offensive than an Edward Said book or any Saturday Night Live sketch of the era. You think you can catch cultural appropriation by standing next to someone? Please — it's not Ebola…