Quizzed on how best to assimilate a new culture, travel writer and celebrity chef Anthony Bourdain once uttered the famous line: "Drink heavily with locals whenever possible." I never met the man, but still I miss him and his deft writing. The Opening a Bottle series is about getting pickled with people far cooler than I am, in whatever city I've washed up in.
It's my first proper day of spring on home soil, and it's a blinder. Not a cloud in the sky, and a glorious cool breeze wafting the scent of mown grass across Lime Wood Hotel's sumptuous gardens. They're bursting with color, flowers blooming in every direction. White stone walls are awash with lilac wisteria. I've driven down to rural Hampshire from London to meet lauded resident chef Luke Holder. We drink nothing but iced water, and it's perfect. We turn our faces to the sun, and it feels good.
The location of Holder's elevated yet friendly Italian restaurant Hartnett Holder & Co, co-run with renowned chef Angela Hartnett, is idyllic. This place invented modern country house cool, setting the standard for bougie weekends away in the English countryside. And no wonder, dreamed up by visionary hotelier Robin Hutson OBE (he of Hotel du Vin and The Pig fame).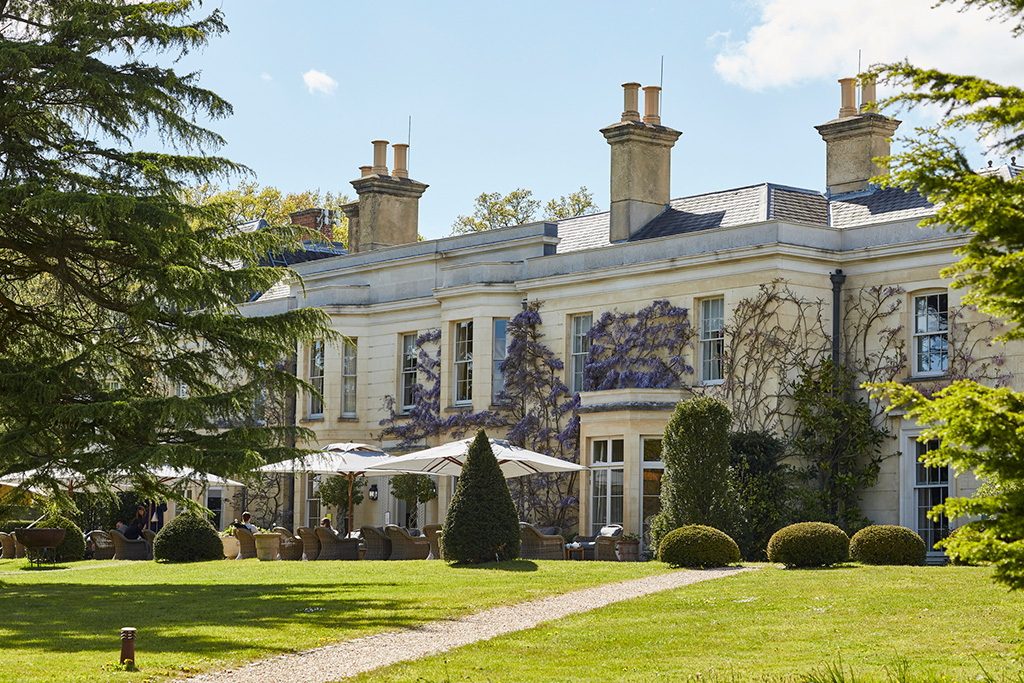 Coming first in the Top 50 Best UK Boutique Hotels Awards in 2022, it's safe to say the team knows what it's doing. Nowhere is this more obvious than at dinnertime, when Primi and Secondi fly out of the kitchen by candlelight. Guests spend their days at the cosseting Herb House Spa or relaxing in beautiful Forest Lofts before dressing up and wandering over to the main house. Think double agnolotti with Cornish Celtic chicken and parmesan cream, or butter roasted monkfish and Ligurian fish stew, with St. Austell Bay mussels and pickled fennel.
Ten years back, Holder went for a job at The Pig just up the road — but rather fancied Lime Wood's stunning surrounds as his new workplace. As if by magic, Angela Hartnett invited him for lunch in London's Soho. Holder recalls straightening his tie to meet her: "Four hours (and four restaurants) later, I had the job. We like to call Angela 'Gandalf' — she arrives precisely when she means to."
He tells me his signature polenta ravioli with truffle and artichoke — the dish that helped secure him the role — stayed on the (beautifully designed) HH&Co menu for years. But these days, nothing sticks around for long — and that's how he likes it.
Me, less so. When I can't find my favorite starter of all time — the perfect Vitello tonnato — with sauce made to be mopped up with Holder's forty-eight-hour-fermented sourdough. I first tasted it just a week after lockdown lifted, on my first visit to the hotel. A friend and I became misty eyed as we heard clinking glasses and laughter in a crowded dining room for the first time in a year.
An epic dish I'd hoped to eat again. But of course, the transience of that memory is what makes it so special, Holder reminds me.
"Great food has its moment — and then it's gone! It's not like a song, or piece of art. We are tradesmen by heart — we craft something for the moment, for the diner. I'm happier not to be beholden to any commitment."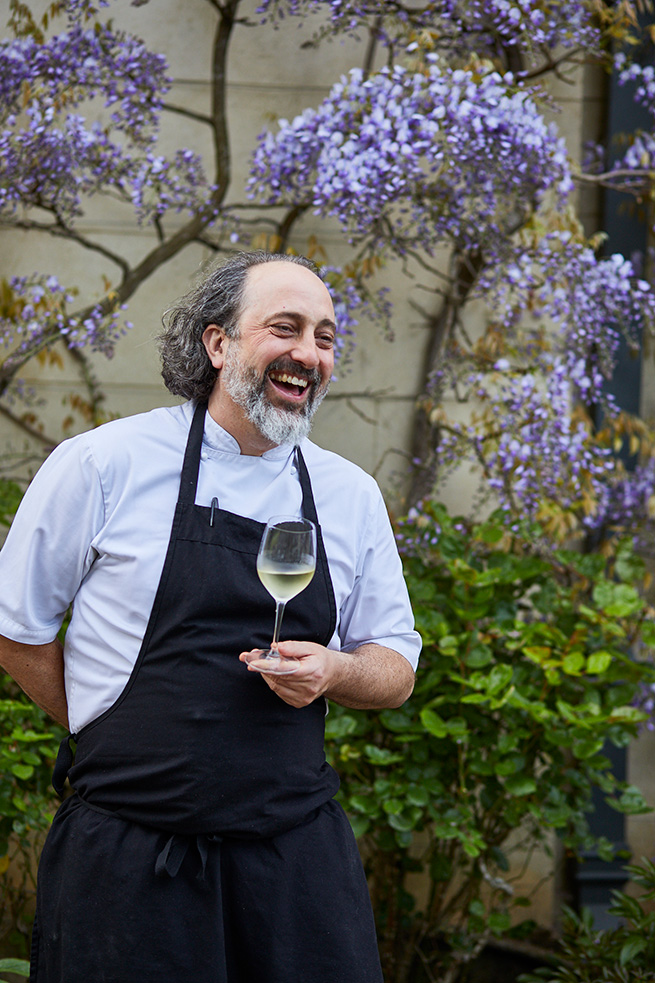 Growing up in Dubai and working in Thailand reinforced Holder's notion that there's little to no satisfaction in being able to get whatever you want, whenever you want it.
"Strawberries in the New Forest are amazing. But if I put them up in March or April, it doesn't feel right. I ate a strawberry every day for a year to prove to myself — a strawberry doesn't taste like a strawberry until the end of May!
"I always say, don't try to outdo Mother Nature. She knows what she's doing. Look forward to a plate of asparagus or a morel mushroom when it's of its time. In this age of everything being available instantly, there's a great joy in patience — and not shooting the gun too early. Just because farming techniques have improved and we can have things sooner doesn't mean they are better."
As the birds chirp around us on this intrinsically British spring day, I agree.
"The last thing you'd need today is an obscure menu with mango and pineapple. I love them dearly but that wouldn't match the sense of place and time."
Holder is mindful that the concept of being a chef these days is "overinflated." So, he tries to treat his role sympathetically. He sees himself as the middle man between guests and great produce and focuses on forming strong relationships with local farms.
Right now, Lime Wood is partnered with Four Acre Farm in Ringwood. He tells me about their "No Dig" policy and refusal to use pesticides, herbicides, fungicides, artificial fertilizers or slug pellets.
"They're cool, young, dynamic gardeners. Old-fashioned farming has all but disappeared from modern culture.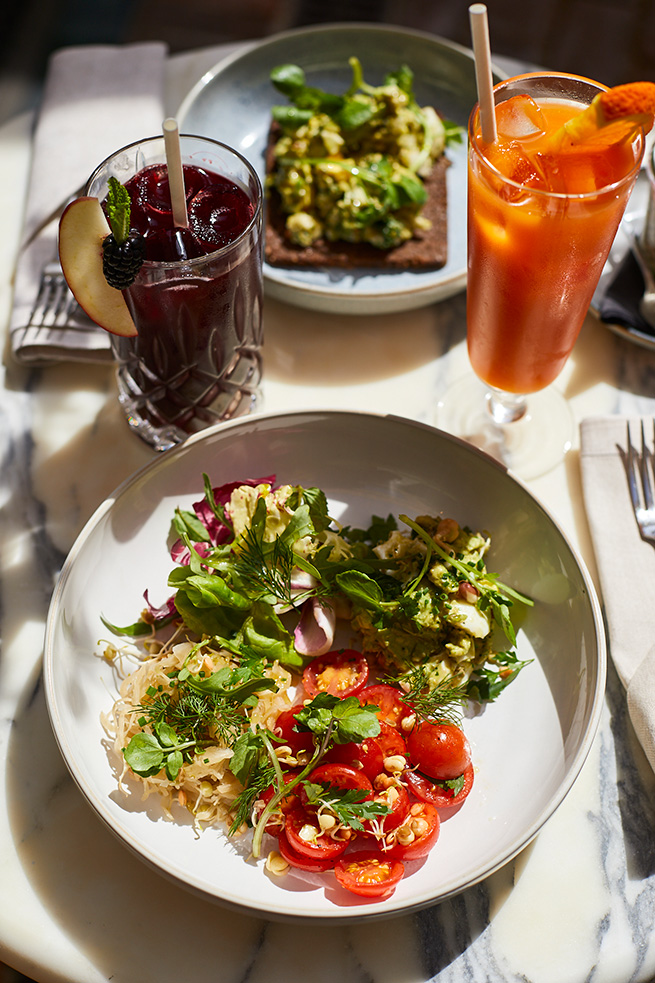 "Originally, they asked, 'What do you want us to grow?' We said we wanted whatever they wanted to produce. It's totally inspiring to have boxes of stuff arrive, not knowing what's going to be inside."
Holder says it's Hartnett who reminds him to keep it simple, wherever possible.
"Cooking with Angela has helped me to be braver and not hide behind technique. We put so much credibility on technique in the modern cheffing world — we have forgotten to teach people how to taste.
"You know, everyone's going for 'The Heston [Blumenthal] Effect.' Of course, Heston takes food science and applies it in an amazing way — but it doesn't necessarily translate in different spaces. You get young chefs buying the book and making stuff that has no sense of place. Who wants to turn a carrot into caviar?"
Conversation turns to stars, and how merit is measured these days.
"The Michelin Green Star [an annual award highlighting restaurants at the forefront of sustainability] is interesting. In the next ten years you will be judged on your sourcing as a chef or restaurant, but not everything can be local. I would not say New Forest beef is spectacular. It doesn't have the terroir that lends itself to great cattle and deliciousness."
A herd of cows moo loudly in the distance. "They can hear you!" I joke.
"Without compromising on quality, I think we have a good solid offering for lots of people. We're a community, a local-led restaurant where people can pop in for a bowl of pasta and go. A nice plate of focaccia, and a bit of ham. You can't go wrong."
Holder's focus on simple goodness fans out to his team. He's determined to take care of them as best he can.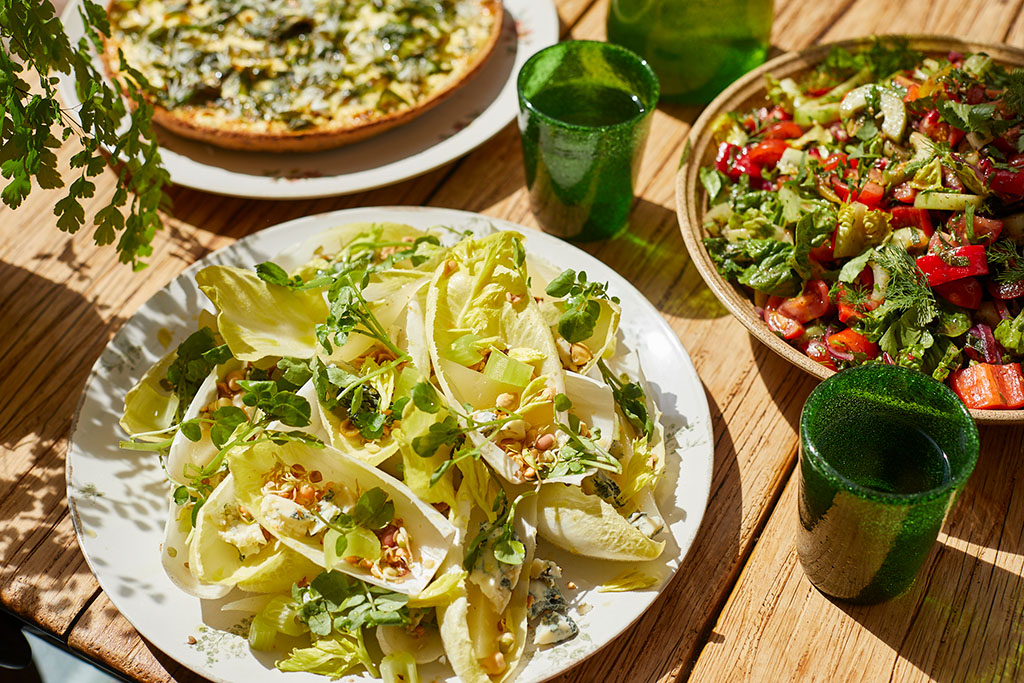 "During lockdown we had time to consider the position of our business and what we were going to do. We knew we'd come out of this moment with some sort of mass mental health crisis. Thus, I went down a couple of rabbit holes with the relationship between food and mood."
The hotel's Raw + Cured spa menu – designed to repair, restore and reboot guests – is also served as staff food. There are veggie and vegan days, but meat has found its place, too. I try a roasted carrot and cumin soup and a huge rainbow salad before an hour-long GROUND Wellbeing Grounding Spa Ritual, and certainly emerge feeling less frazzled. It feels right that the space emerged as one of the Condé Nast Traveler 2022 Readers' Choice Winners for "The Best Destination Spas In The World."
Holder puts Lime Wood's success down to taking care of the (mostly young) staff. Tomorrow, he'll take them on a day out to Lisboeta, the new joint of Portuguese chef Nuno Mendes — "He's a great chef."
Holder muses: "No negativity in the kitchen. And take care of each other. That's the key."
In this convivial, sunshine-soaked moment, negativity is hard to imagine at all. The best hotels deliver a true escape; a fleeting slice of perfection. Which explains why Lime Wood — and its chefs — win so many awards.