Six months of the year, I'm a (wannabe) Lisboeta, "a person from Lisbon." A peripatetic British food and travel journalist somewhat scuppered by Brexit, I'm allowed in the Schengen Area for up to ninety days in any 180-day block. I max them out before I'm sent packing. I've come to think of these moments in time as "chapters," in a half-hearted attempt to romanticize the loss of my border privileges.
Lisbon is the object of my affections — and has become my base for European chapters from which I breathlessly ping between countries. I try new dishes and try not to fall in love with anyone before I'm ordered home (rather inconvenient: "getting married for the visa" jokes grow less and less funny). Old-style restaurants and chi chi hotel concepts shimmer on sun-dappled, winding hills. The local produce and wines are excellent. The surf spots are among the best in Europe. The skies are cerulean most days and give you butterflies.
A number of British thirty-somethings have been struck by the same thunderbolt: "digital nomads" who resisted settling-down with a family or an ill-advised Cockapoo during Covid. We're the second-largest nationality in Portugal. SEF reported 42,071 Britons became Portuguese residents in 2021 — and thousands more like me schlep back and forth, waiting on visa appointments.
I understand zeitgeists best through food, so I called up Nuno Mendes and Harneet Baweja, two acclaimed chef-owners making the most of the culture clash. Both their new restaurant groups straddle the cities they love. Lisbon-born Mendes began 2022 by opening Lisboeta, an ode to Portuguese cuisine, on London's Charlotte Street. Famed Indian entrepreneur Baweja cut the ribbon at Gunpowder Lisbon just before Christmas, after conquering Shoreditch, London Bridge and Soho. In March 2023, he'll open Empire Empire in Notting Hill, an homage to Indian disco music.
"So why London?" I ask Mendes, though the answer is already somewhat obvious. This is the chef who made his name in the East End, feeding the rich and famous at Chiltern Firehouse after inventive stints at Viajante, Bacchus and Mãos.
"Yes. Why the hell did I think of London? It was pre-Brexit! Post-Brexit I probably would have chosen a different country!" he said. "But, no, jokes aside — look, I love London. It's my home. Like Lisbon, it's very cosmopolitan — there's a nice creative edge to it."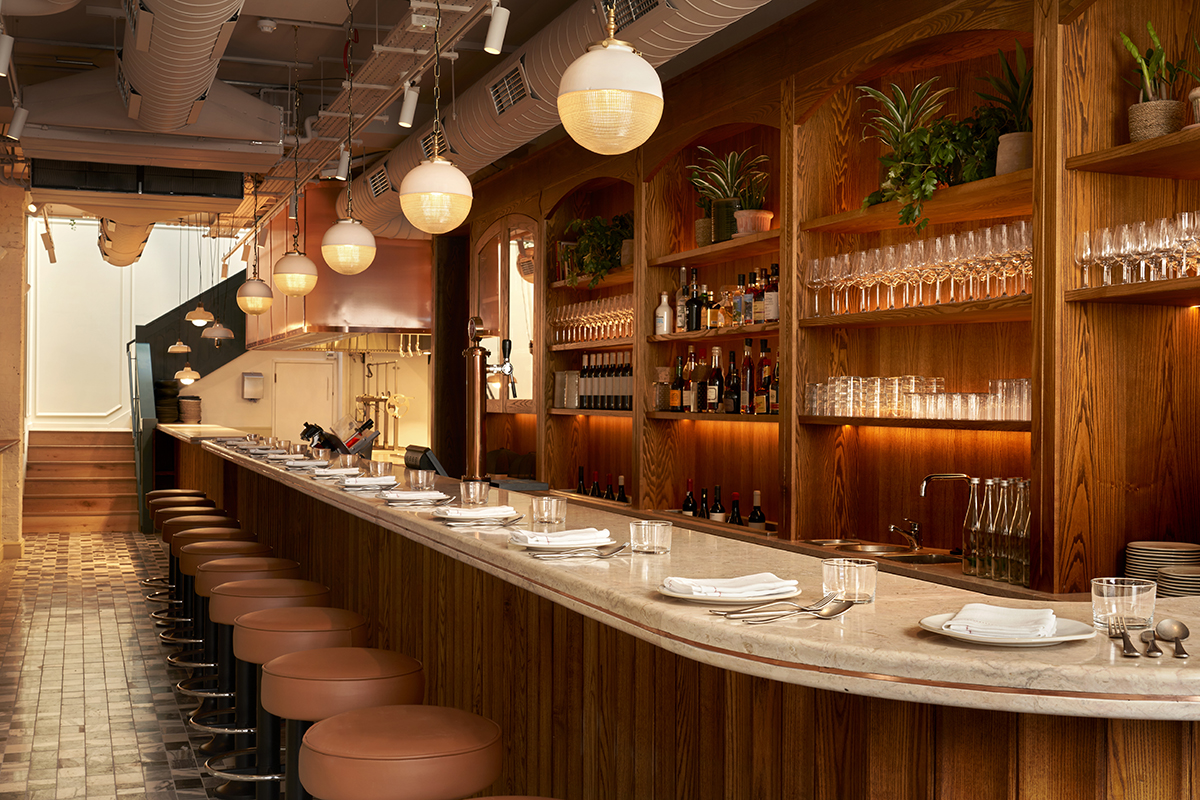 Mendes trained in America, Japan and Spain, but settled in London years back and travels frequently. He understands how it feels to have each foot planted in a different country. Back in Lisbon, he too has noticed that the British are coming (and going again).
"There's been a huge influx of people starting to travel to Lisbon," he said. "One of my goals is to fuel people's inspirations and showcase the diversity of our influences. If I open a restaurant that hopefully portrays Portugal and Lisbon in a good way, there's a chance people will go there more often.
"Lisbon is an amazing city and obviously the British have a longstanding relationship with Portugal. London has Lisbon on its radar. The bohemian side of Lisbon is attractive to Londoners. And it's a natural second home for Lisboeta."
On Mendes's menu: impossibly thin slices of Alentejo pork, huge deep sea scarlet prawns and the traditional Portuguese dish, Bacalhau (cod). Mendes reveals it's not just my travels affected by Brexit; just a few ingredients are now flown in from the motherland. The result is a colorful palimpsest of the flavors Mendes grew up on.
"Pre-Brexit we had accessibility to the product," he explained. "At the moment, it's difficult. [In London] we use local ingredients out of necessity. We work with a nice network of some Portuguese winemakers and most of our dry store is Portuguese, but the fresh ingredients are British."
It's not all doom and gloom. As rents and inflation rates soar in Blighty, so does talent, disruption and innovation. "This gives us a chance to work with local product in a Portuguese way," Mendes said. "A great example of this is actually Bacalhau. This is part of our cultural history… but what do you do with Bacalhau when you get it fresh? Do you go to the trouble of salting it for six months? Why would you, when you can get amazing fresh cod?"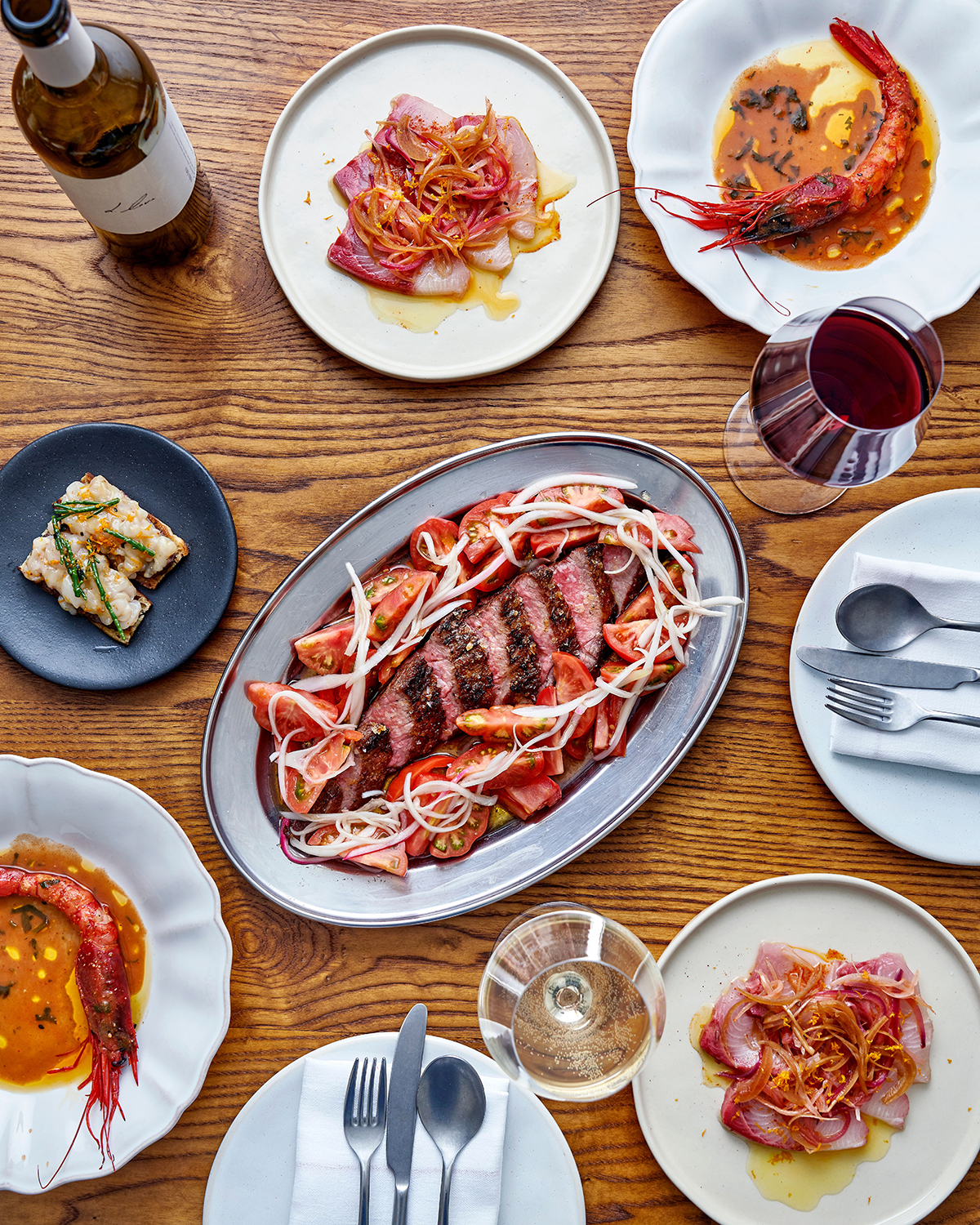 Harneet Baweja, for his part, has long put his own spin on the UK's spoils, first opening a tiny, shiny twenty-cover space in Spitalfields in 2016. My last stint in Lisbon was bittersweet; I discovered those lamb and vermicelli doughnuts had landed on my doorstep a day before I had to skip town.
Baweja's homestyle yet modern sharing plates have earned a cult following with punchy flavors: Karwari soft shell crab, egg curry masala and Barnsley lamb chop happily made it onto the Lisbon menu.
As Mendes says, the luxury of working in Portugal is working with the ingredients there and then. Baweja tells me he's excited to elevate classic dishes.
"We're going to focus on local produce — especially seafood — and marry it with authentic coastal cuisine from the southwest coastline of India," he explained. "There'll be razor clams in a malvani ghee roast preparation. And a daily changing seafood Pulao (Pilaf rice), which uses the freshest daily catch and the chef's secret Biryani spice mix. Must eats."
For Baweja, the original draw of Lisbon wasn't what's beneath the waves, but riding them: "I've been traveling to Lisbon for many years to surf, and the more I came the more I fell in love with the energy of the city and country."
Baweja knows a cool new scene when he sees one. Indian cuisine is the perfect addition to the epicurean dreamland of Chiado, where tourists make a beeline for modern Portuguese at Oficio, Mexican at Carnal and Pan-Asian at Boa Bao.
"London is one of the best food cities in the world," he said. "Its multicultural soul and well-traveled habitants are open to big flavors from across the globe. I feel they almost demand it. With Lisbon, we are only now seeing different cuisines being accepted."
With so much to choose from all of a sudden, what's the perfect meal in Lisbon? Mendes indulges me. "Good quality meat, well grilled. Having a big pot of seafood rice with some nice wine and soaking up the sun's rays. Those dishes transport you to Portugal."
Both chefs share the same sentiment: good restaurants are about savoring the moment. I vow to make sure I do more of that in 2023, whether I get that visa or not.