Growing up in a mixed American household of Indian, Italian and Puerto Rican descent, I never questioned the varying menu each night for dinner. Until I was a teenager, I hadn't realized my family's weekly meals were different from those of my friends — until they began begging me to eat at my house on weekends after I told them what was being cooked. For me, dietary normalcy meant chicken curry on Mondays, arroz con habichuelas on Wednesdays and lasagna on Fridays.
My Puerto Rican and Italian American mother Loretta had married my father Roop, an Indian immigrant, in 1981. I always admired my mother for her fearlessness in crossing cultural lines during an era when interracial marriage was less common than it is today. Along with the teachings from both her mother Elsie and mother-in-law Gopi, Loretta learned to cook all three ethnic cuisines — and cook them well.
'Your grandmother is more of a rebel than you think,' my mother said to me one day when I was in the middle of complimenting her culinary fortitude as she prepared chana masala (chickpea curry) and parathas (flat bread stuffed with a spicy potato mash). 'Have you ever wondered why, when I cook Italian food on Sundays, I make the pasta and she makes the meat and gravy?' 'Well, because she makes it best,' I replied.
My grandmother's meat and gravy (meatballs, sausage and ribs in tomato sauce, slow-cooking all day until the meat becomes so moist that it breaks apart) became legendary within our circles of friends and family. On Sundays, when my grandmother came over to visit, our dinner table usually had a special guest in attendance — a cousin from a neighboring town dropping in for a visit, a next-door neighbor escaping the blandness of their own tables. Everyone who knew us knew that Sundays meant Italian food in our home. Although I knew my grandmother's cooking was delicious, I hadn't realized it represented a larger footnote in her own story.
Elsie, a Puerto Rican American, grew up in the Great Depression in the Bronx and came of age in the Fifties. She was the eldest of eight siblings. In her teenage years, she helped support her family with a low-paying job at Macy's. Money was limited as well as food, but she cooked most of the meals for her family each evening after work. Rice, beans and bananas were standard fare in her kitchen. She learned to cook simple dishes from her parents: arroz con gandules (rice and pigeon peas) and plátanos maduros (fried sweet plantains) were basic yet flavorful dishes. Meat was considered a luxury and only purchased on holidays and special occasions. Pork was the meat of choice among most Puerto Ricans. When it arrived in Elsie's possession, she chose to slow-boil the entire cuts in a large pot until juicy enough to fall off the bone, then placed over a bed of rice.
When Elsie met my grandfather, Anthony, an Italian-American whose family lived down the street from hers, the two quickly became best friends, then high-school sweethearts, then engaged to be married in their early twenties. While their families both liked each other, the thought of their children marrying outside their own cultures was unheard-of at the time. During their engagement, a general fervor of disapproval was in the air. Elsie even heard a few disgraceful remarks from an older aunt regarding her skin tone, yet she kept her composure. She refused to let her own heritage interfere with the man she loved.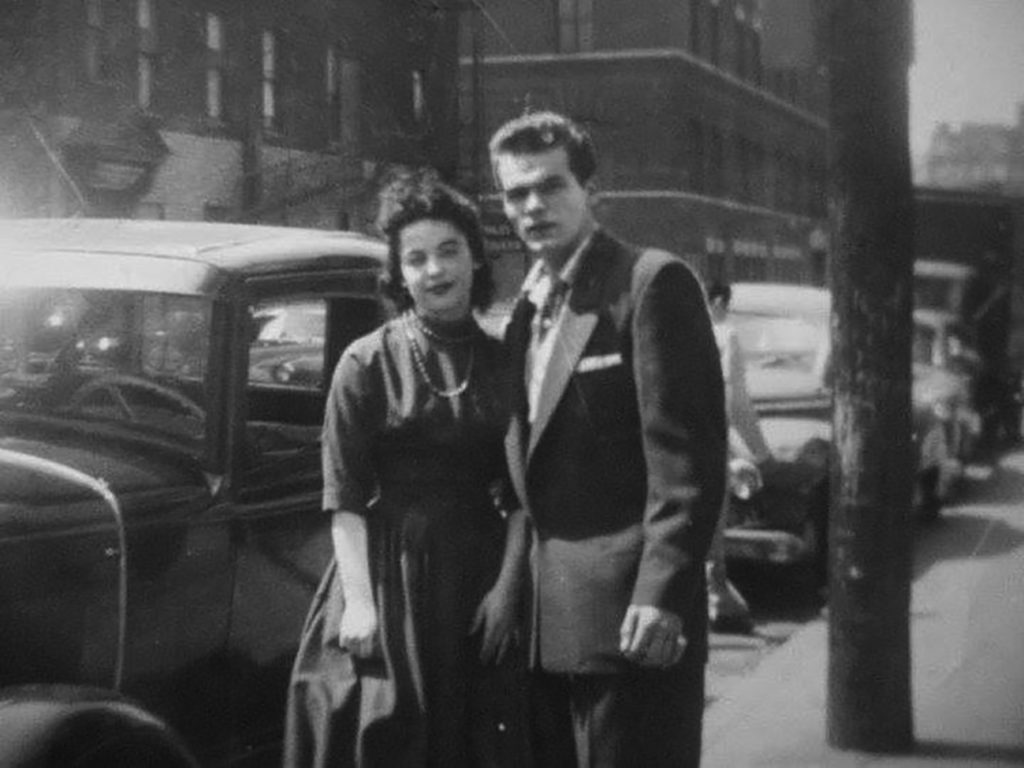 If she couldn't win his family over by simply being herself, she would try to persuade their stomachs. Gathering on Sunday evenings was a family tradition in Anthony's family, and the highlight was his mother's meat and gravy with pasta. Elsie was a frequent guest, first as Anthony's friend then later as his fiancée. Though some relatives were reluctant to have her attend, Anthony demanded they welcome Elsie at the table. Still, Elsie wasn't satisfied with forcing her acceptance into his family.
Only weeks before their wedding, Elsie asked if she could make Sunday dinner for Anthony's family. For his sake, they agreed. However, critical palates awaited Elsie as she brought out the serving bowls for dinner. To their surprise, it wasn't Puerto Rican food they were being served. It was meat and gravy with pasta — the meal they'd been accustomed to expecting.
They picked up their forks and tasted the outsider's attempt. Silence and dissipating cigarette smoke covered the room for a few moments. Finally Elsie's future mother-in-law uttered 'delicious' from across the table.
The meal was a hit. In fact, some family members have told me that Elsie's meat and gravy eclipsed my great-grandmother's. I had always wondered how it was possible Elsie had the time and ability to teach herself this simple yet nuanced cuisine.
'It's all in the feel,' she often said to me whenever I'd ask her how she made a meal. That was good enough for me.
Raj Tawney is an essayist, journalist and poet in New York City. This article was originally published in The Spectator's March 2021 US edition.