Camo print MAGA hats, husband-hunting broads in just-about-kosher dresses, a plethora of radio shows with 'Liberty' in the name: it could only be CPAC.
Unlike the nervous assembly of previous years, the conference goers have almost all clambered aboard the Trump train in 2020. Show Cockburn a Trump skeptic attendee in National Harbor and he will show you a journalist. Or Joe Walsh.
The theme of this year's CPAC was 'America vs Socialism'. And once again, Diamond and Silk were the highlight on Thursday. Sadly for them though they spoke after lunch, so the house wasn't as packed as last year. The lucky few were treated to gems such as 'The last four letters in "Democrats" spell "rats". R-A-T-S' and 'their symbol happens to be a donkey. Did y'all know that? Their symbol is donkey. To you Democrats; you might make an ass out of you but you are won't make an ass out of us.'

The must-attend event on Thursday night was Turning Point USA's AmericaFest. Cowboy-themed bar Cadillac Ranch was decked out with cardboard cut-outs of famous Americans like Rep. Dan Crenshaw, Adam Sandler in The Waterboy and Pete Buttigieg. Crenshaw was one of a few speakers to address the 1,000 gathered campus conservatives, along with Rep. Jim Jordan, Dana Loesch, Charlie Kirk and Kimberly Guilfoyle. Her beau Donald Trump Jr. spoke for the longest…though the sketchy sound system meant Cockburn barely caught a word of what he said.
https://twitter.com/thealexvanness/status/1233226795765424129
Host Benny Johnson was holding court in a garish Trump t-shirt…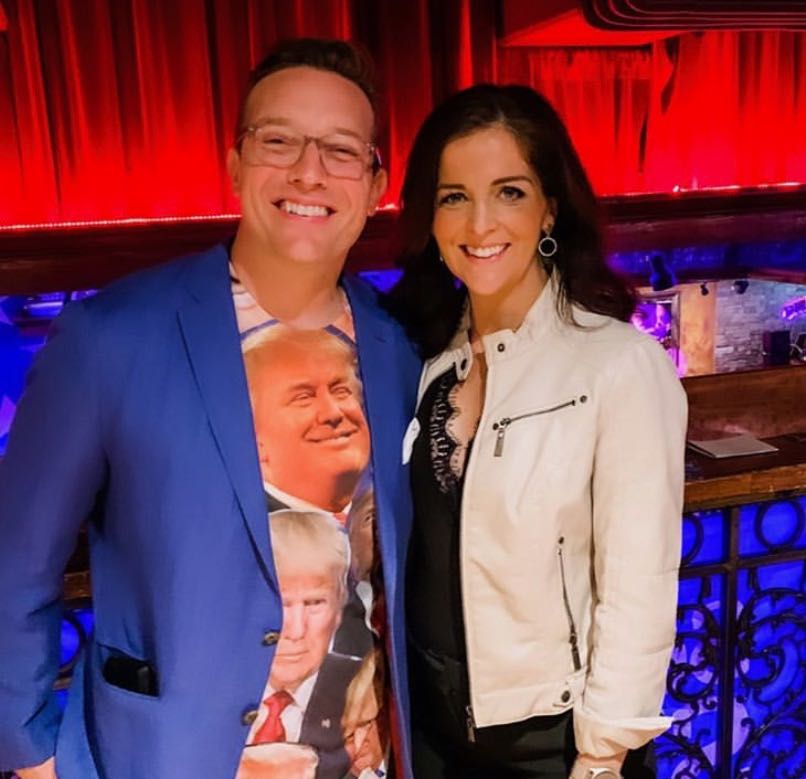 …and the drinks menu included 'Epstein Didn't Tequila Himself' (a tequila sunrise) and 'Who Called ICE on Beto?' (whisky on the rocks). Cockburn opted instead for the 'Left Can't Meme Mule'.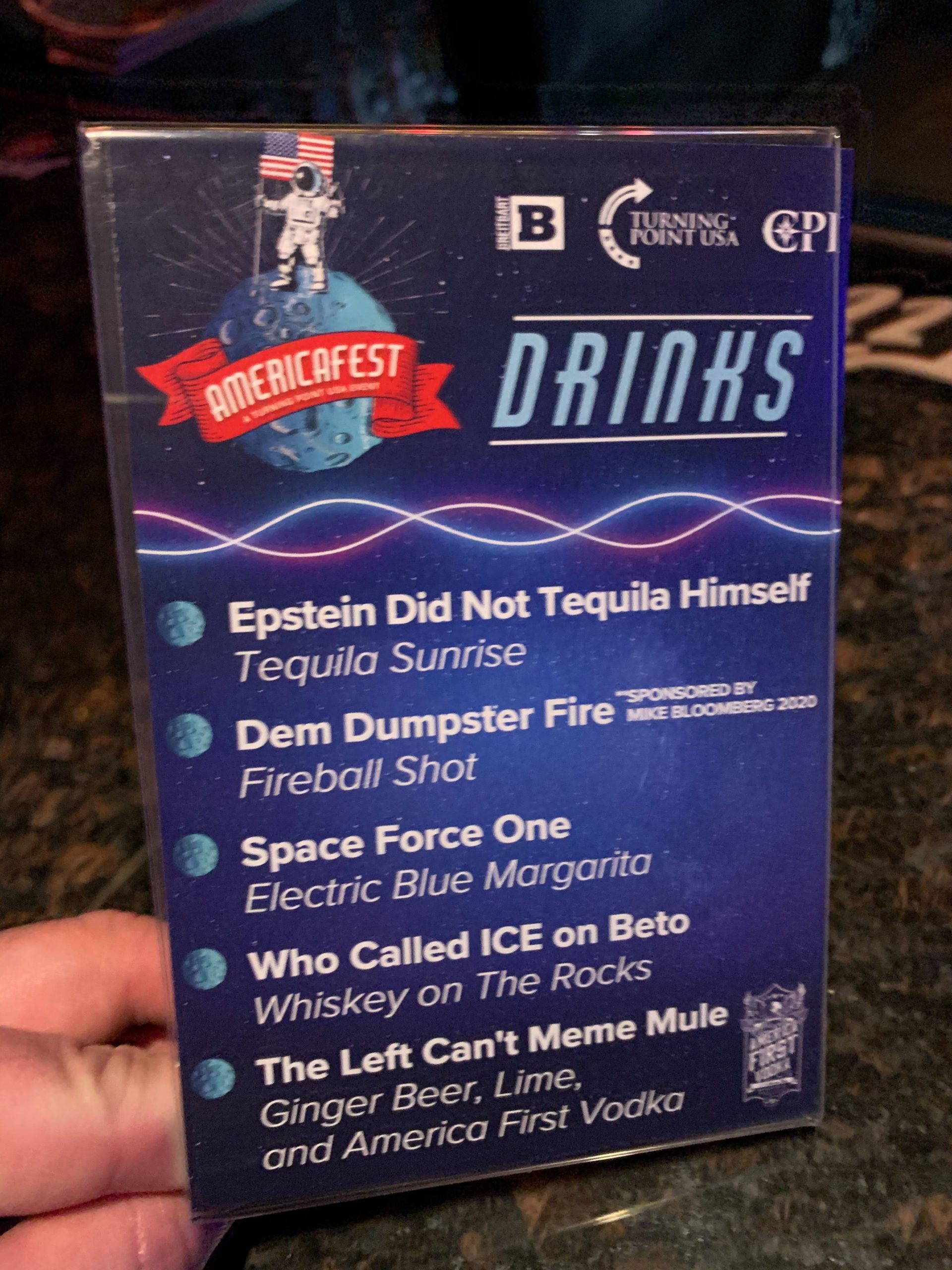 Punters then descended en masse to the Trump DC, where sadly Cockburn failed to gain admission as they were 'at capacity'. Even Raheem Kassam, practically a permanent resident at the haunt, wasn't admitted at first (before being quietly slipped in when the rest of his entourage left). Inside, according to Cockburn's sources, the lobby was jam-packed with young right-wingers many of whom looked surprisingly fresh-faced for 'definitely 21'.
One middle-aged reveler didn't take too well to not getting in, opting to whip out his iPhone, start live-streaming and confront the security guard: 'I am a conservative, I am a Trump voter, why am I not being let in to the Trump Hotel?' he asked. Astoundingly that didn't get him in.
Cockburn instead headed up the street to Harry's diner, which was populated by some characters too outré for CPAC: Gavin McInnes. Nick Fuentes. Laura Loomer. Scott Greer. Cassandra Fairbanks. Mike Cernovich. One of the only CPAC speakers bold enough to brave such egregious company was Andy Ngo. In the interest of balance, Cockburn opted to chill with the most left-wing person he could find there, a young journalist with a sharp haircut and DSA leanings. He caught a snatch of the young man's conversation with Fuentes: 'Aren't you a lib?' 'Nah dude…' 'Oh, well that's OK then…'
Professional as ever, Cockburn's colleague Amber Athey was sober and spritely for her well-received Friday morning panel on Big Tech with Rep. Kevin McCarthy, Sen. Josh Hawley and Donald Trump Jr. If only the same could be said for Cockburn, who is currently festering at the back of the press pen looking like his grandfather's corpse. Amber began by mentioning the special Spectator subscription discount code for CPAC attendees (spoiler: it's 'CPAC' and gives you 10 percent off). 'Great plug,' said Don Jr., who's clearly picked up a few things from The Art of the Deal.
The president is set to address the conference tomorrow at 3pm, as the last speaker. Presumably that's so he can attempt to top last year's more than two hour romp. Better stock up on booze beforehand!