Washington DC
It's still dark outside and dumping rain as the media waits for the annual White House Holiday Decor preview. The weather's not as cold as last year and there isn't the same cinnamon-sugar smell of cookies wafting from the East Room basement but it's still enough to prompt complaints from members of the press. I am kind of enjoying it. I know that it's probably one of the last times the Trump family can subject the media to some misery while still in office.
This year's Christmas decorations will probably be more contentious than ever thanks to that leaked audio recording of Melania questioning 'who gives a fuck about the Christmas stuff?' The media mocked the First Lady for this last week as she received the official White House Christmas tree on the South Lawn. Of course, Melania's decorations have been perennial fodder for journalistic scorn ever since the Trumps entered the White House: her 2017 icy winter wonderland theme was likened to a Christmas nightmare; 2018's red bulbous trees compared to Stanley Kubrick's The Shining.
Melania's comments about Christmas resonated with many women, however. All over the world, women put in copious amounts of work each year to make the holidays special, yet their efforts go unappreciated. Still, they persist out of a sense of duty to our families or, in Melania's case, the country. As the media was finally led into the East Wing this morning, I found myself quietly hoping to myself that Melania would prove the haters wrong and go out with a bang.
Well, her decorations this year are beautiful, though not nearly as creative as in past years. Melania opted for lush Christmas trees adorned with red tartan bows and ornaments, plus a white-and-gold floral arrangement in the East Room. The real showstopper is the over-18-foot-tall official Christmas tree in the Blue Room. It is massive. The most avant-garde touches are the large black urns with foliage poking out of the top, which look more fit for the Versace mansion than the White House. Perhaps they are Melania's secret tribute to the death of the Trump presidency. They look perfect.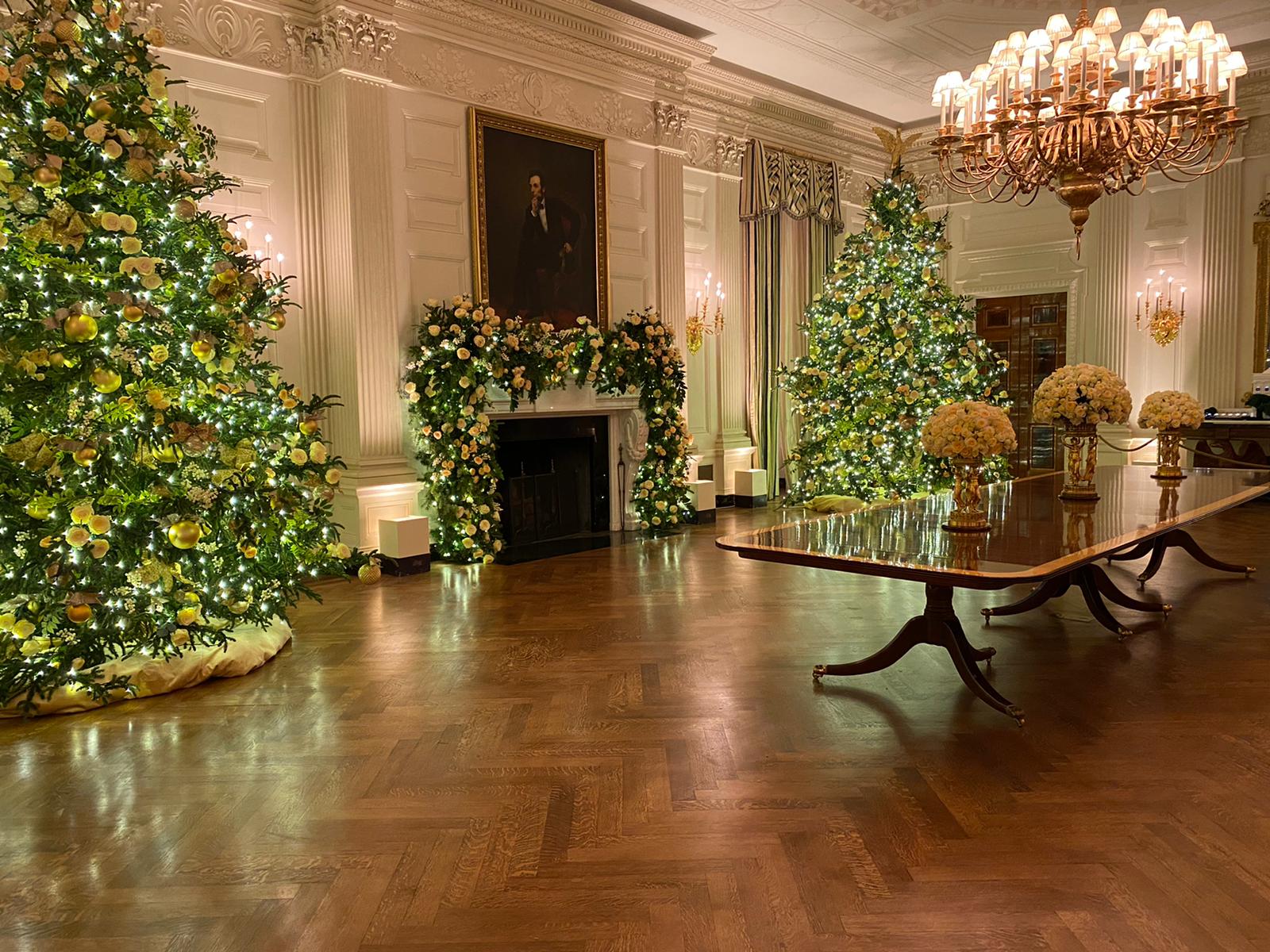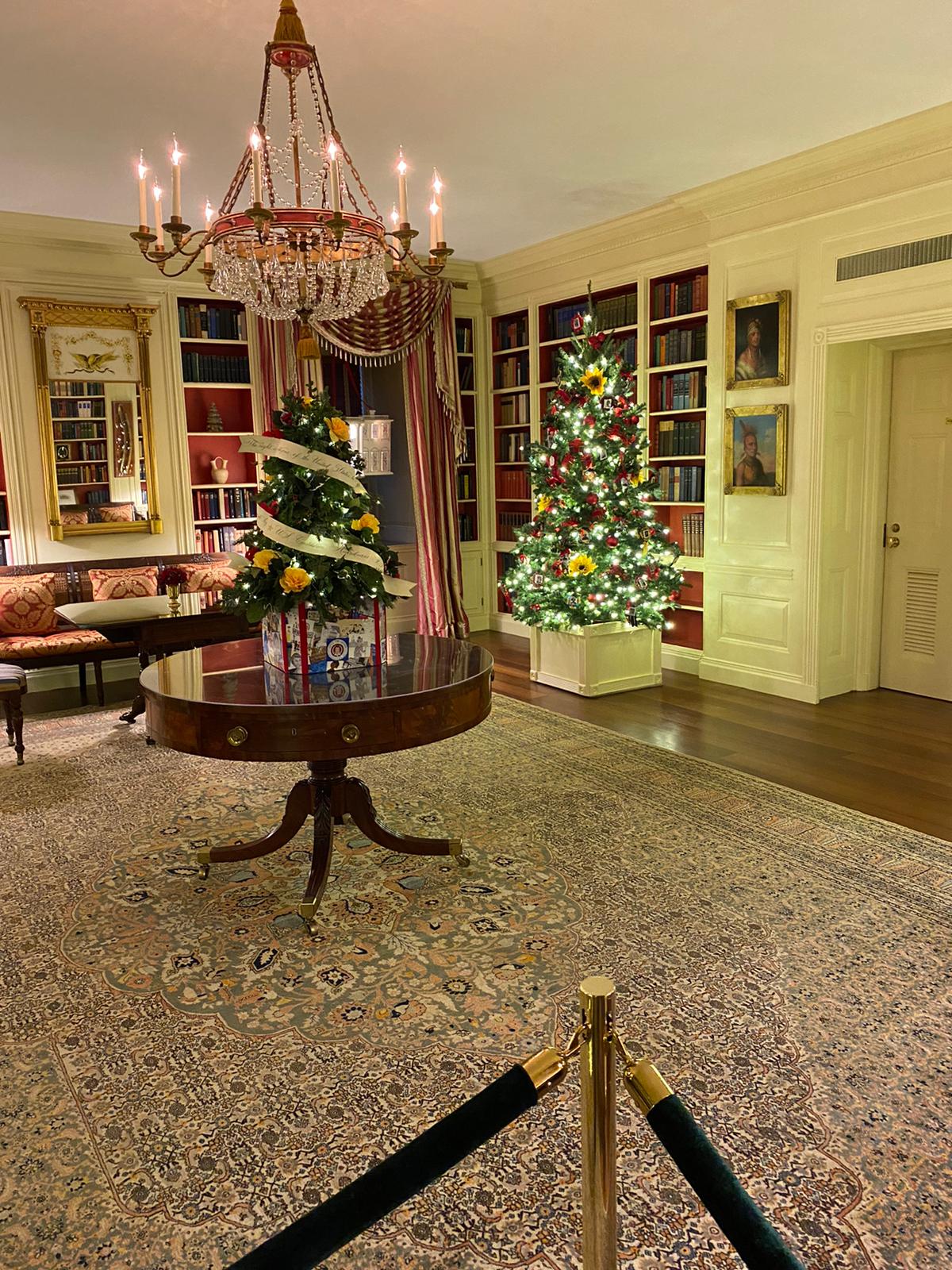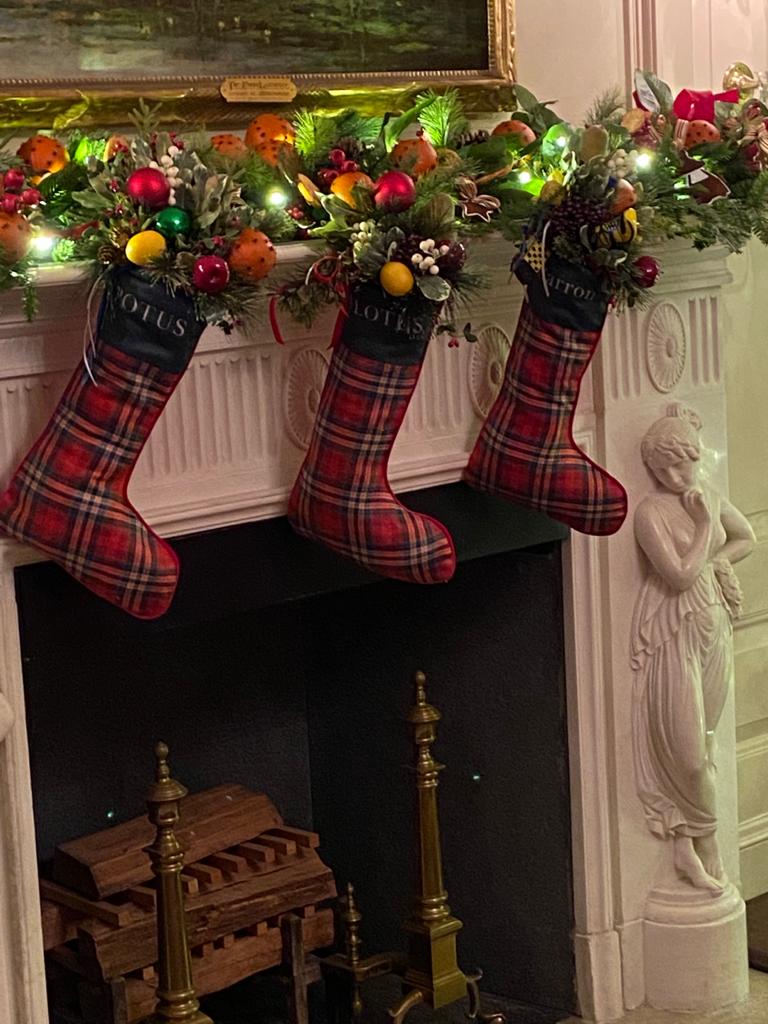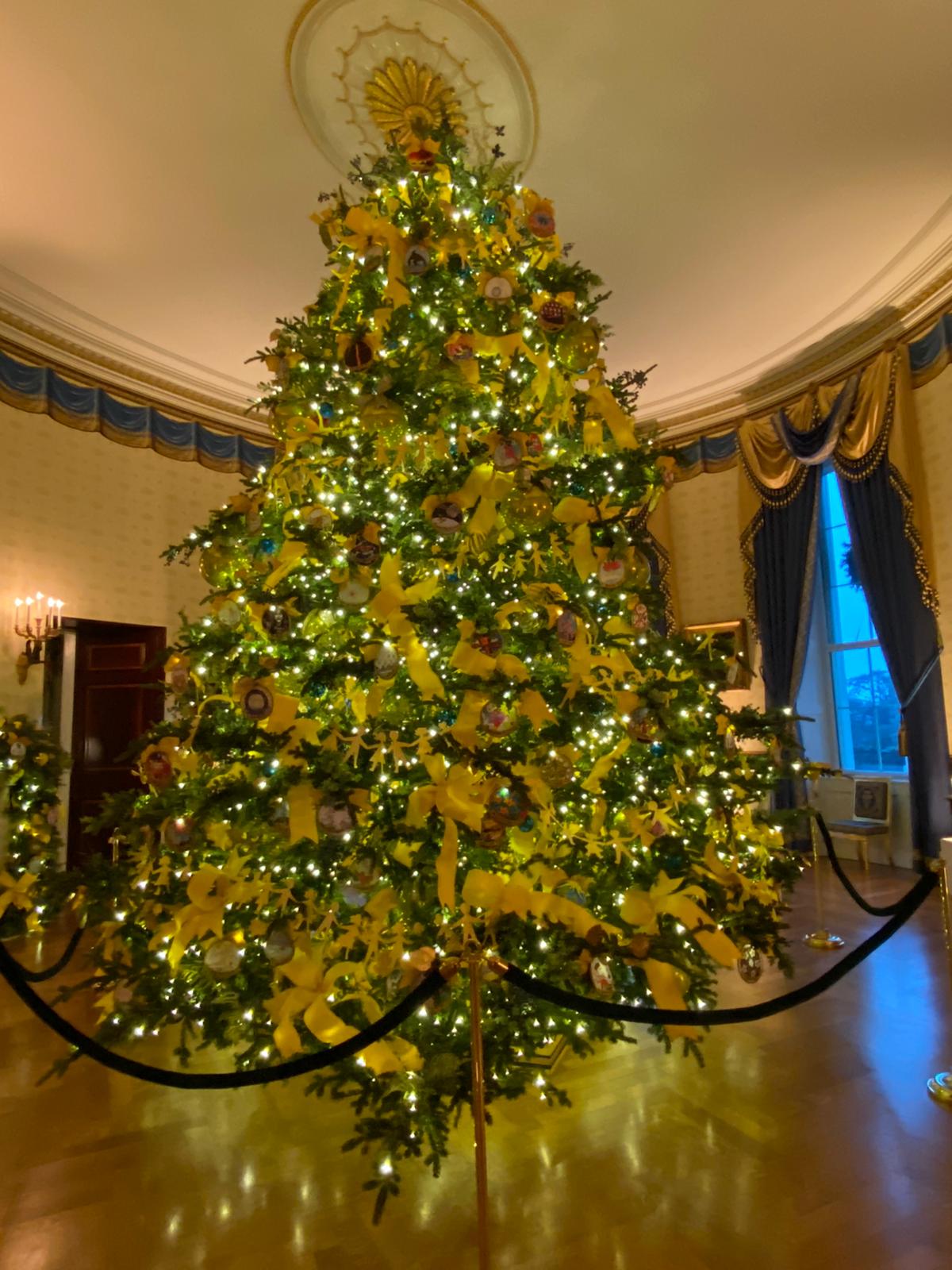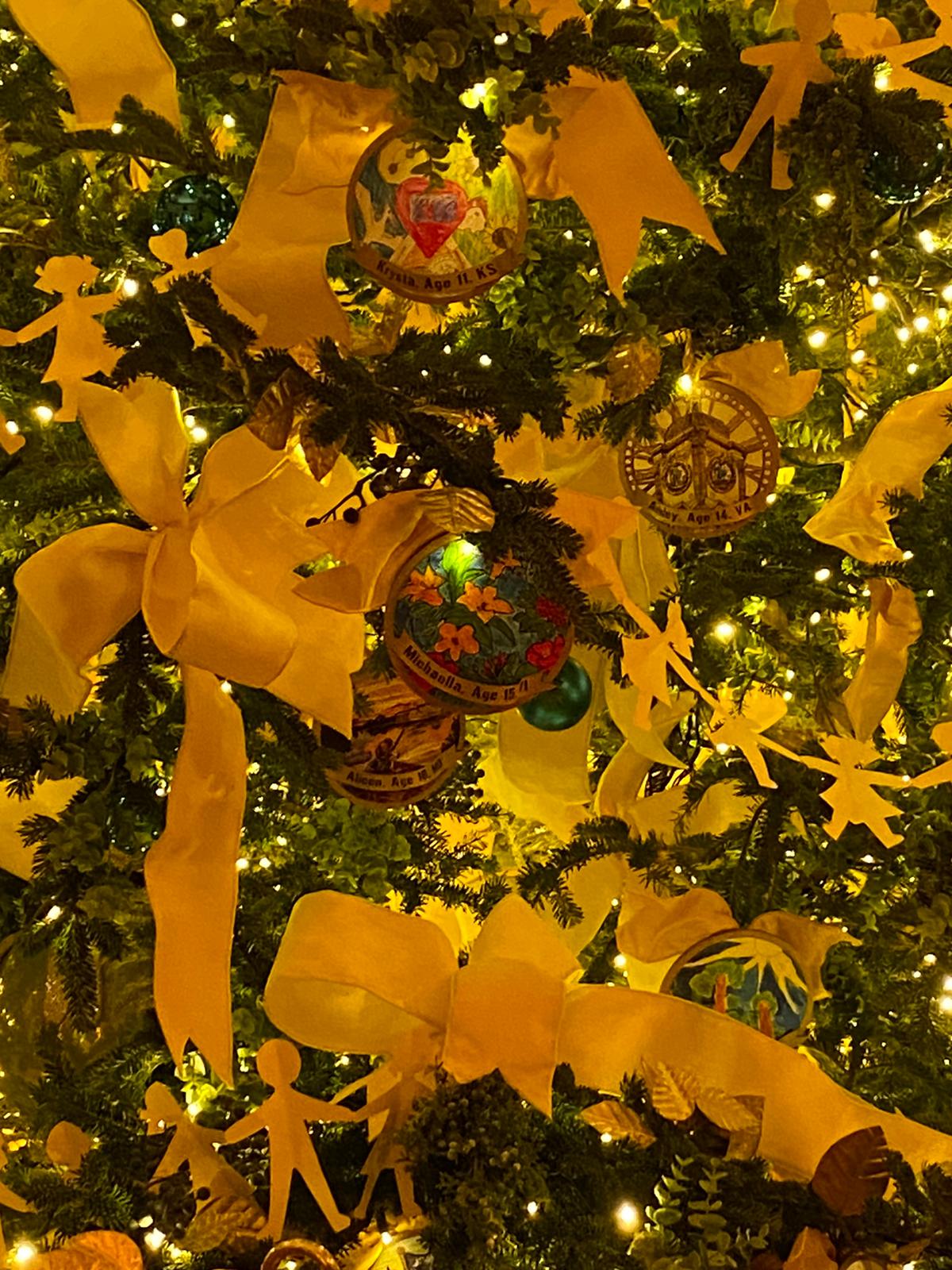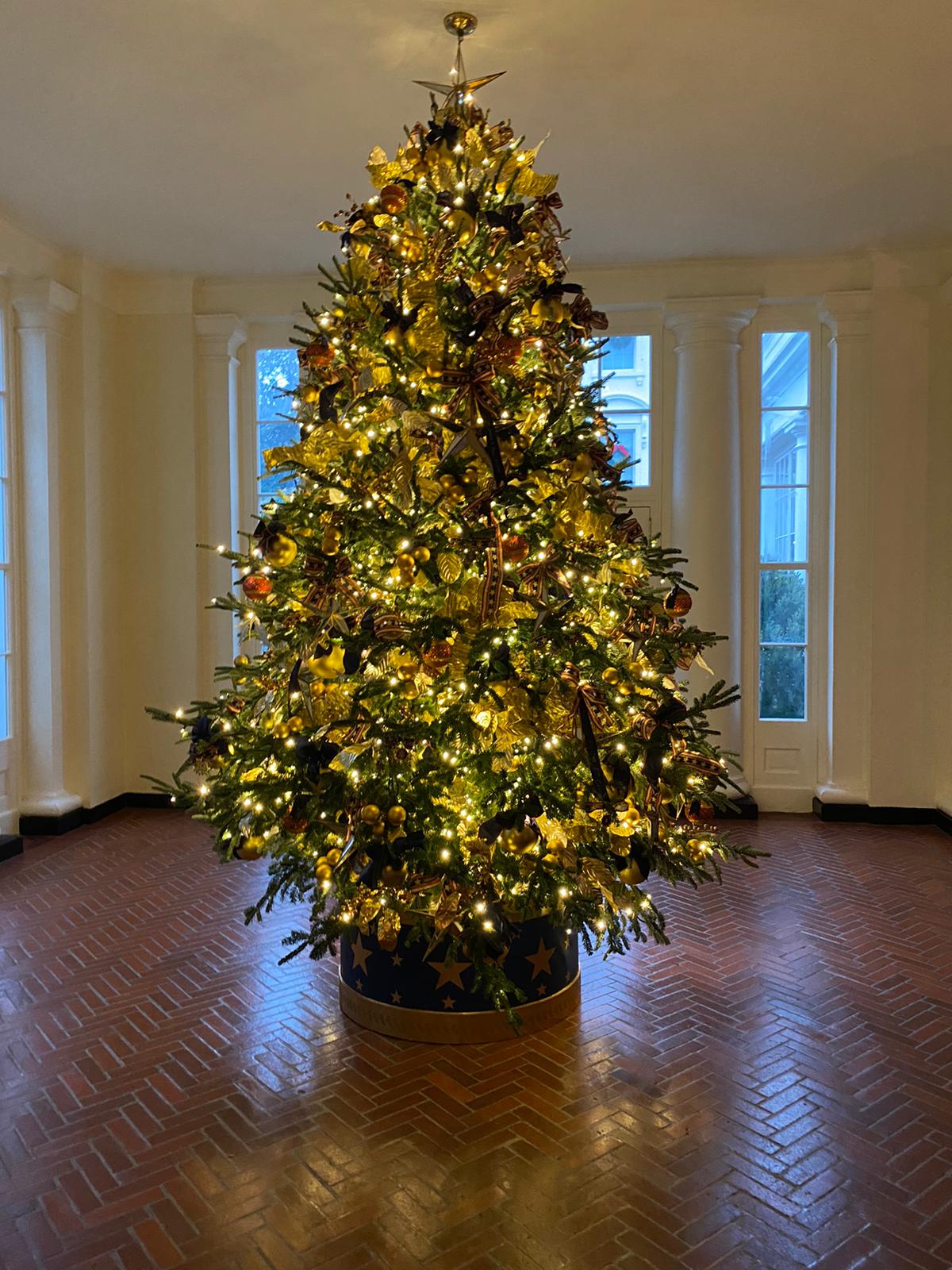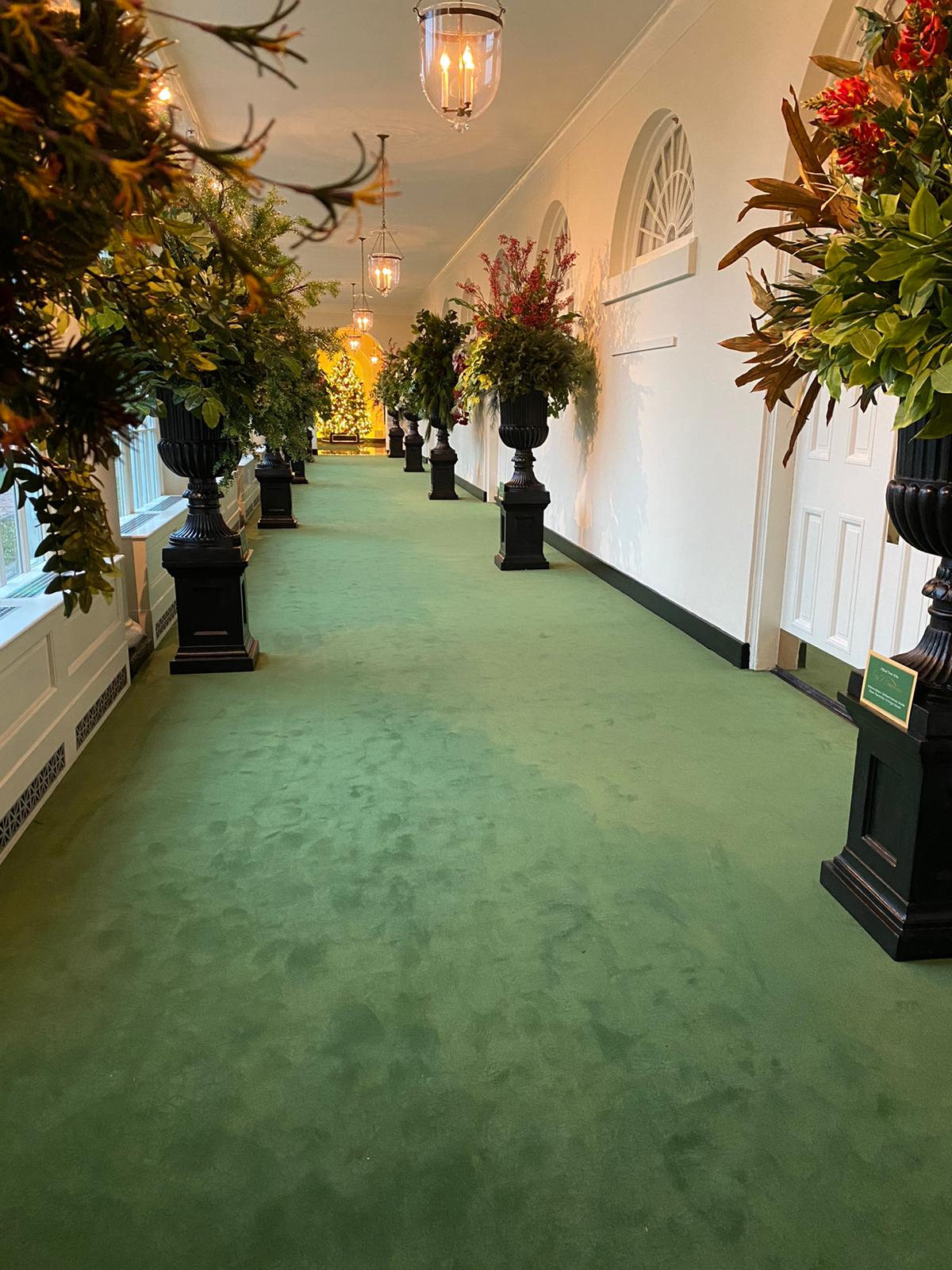 The interesting parts of the annual Christmas decorations are usually the small details that don't get broadcast in the First Lady's official videos. For example, the library decorations are dedicated to celebrating the 100th anniversary of the 19th Amendment and the Red Room is dedicated to healthcare workers and first responders, a nod to the COVID-19 pandemic. The East Room trees are hung with classic American vehicles, such as the Ford pickup truck, the Jeep, and the CAT dump truck. The official tree in the Blue Room features ornaments drawn by children and the White House gingerbread model in the State Dining Room is made up of over 400 pounds of icing and gingerbread.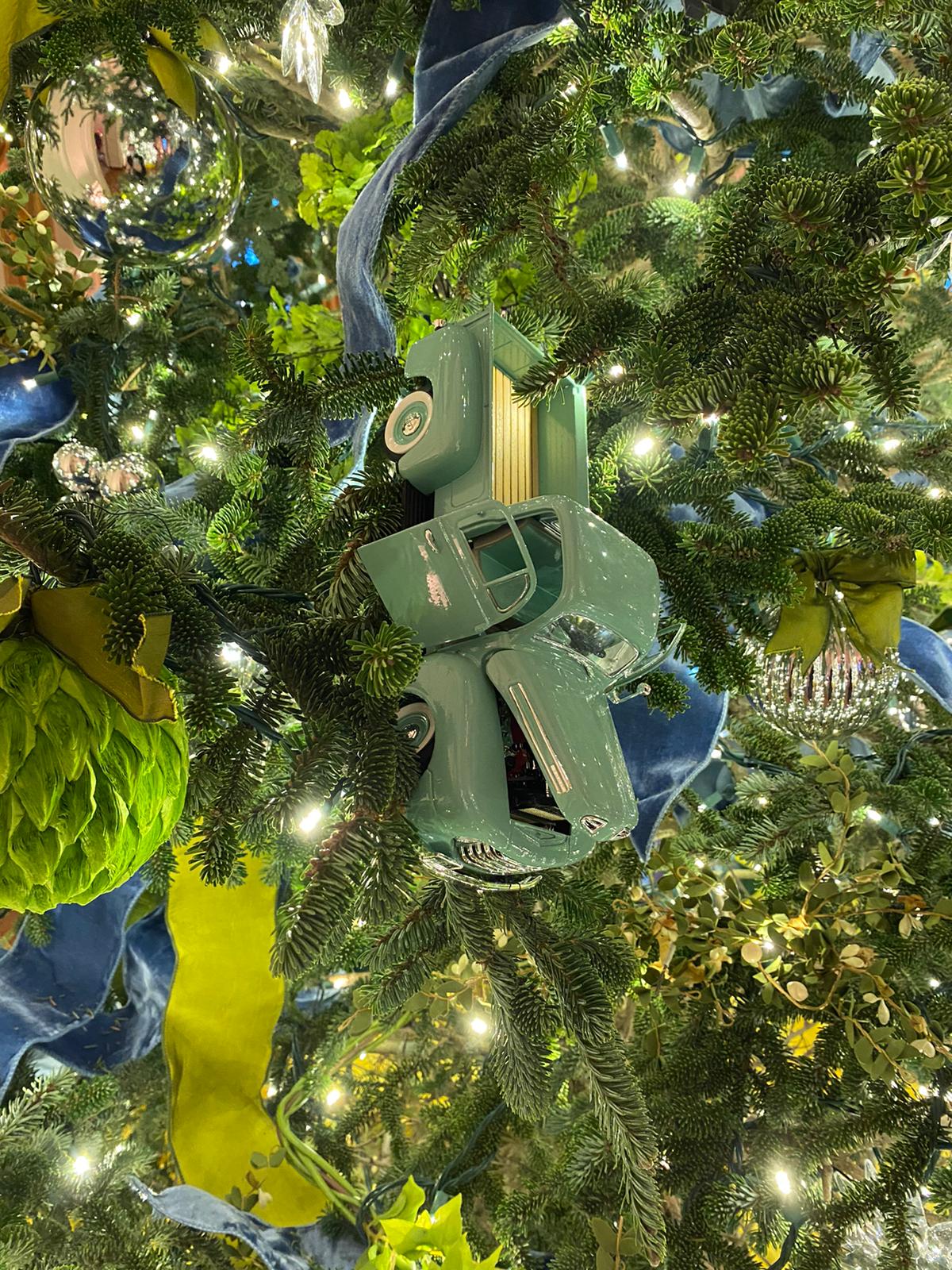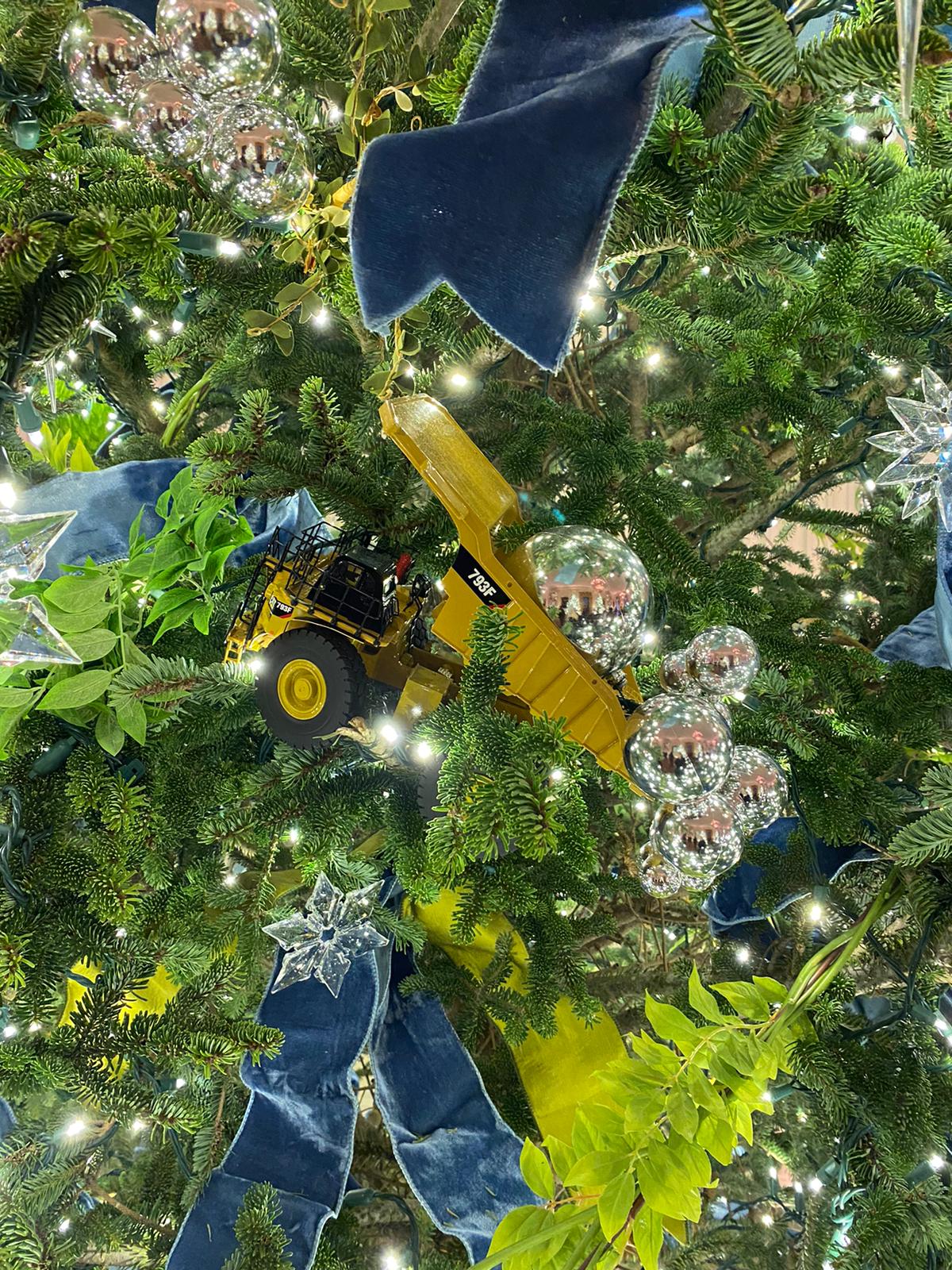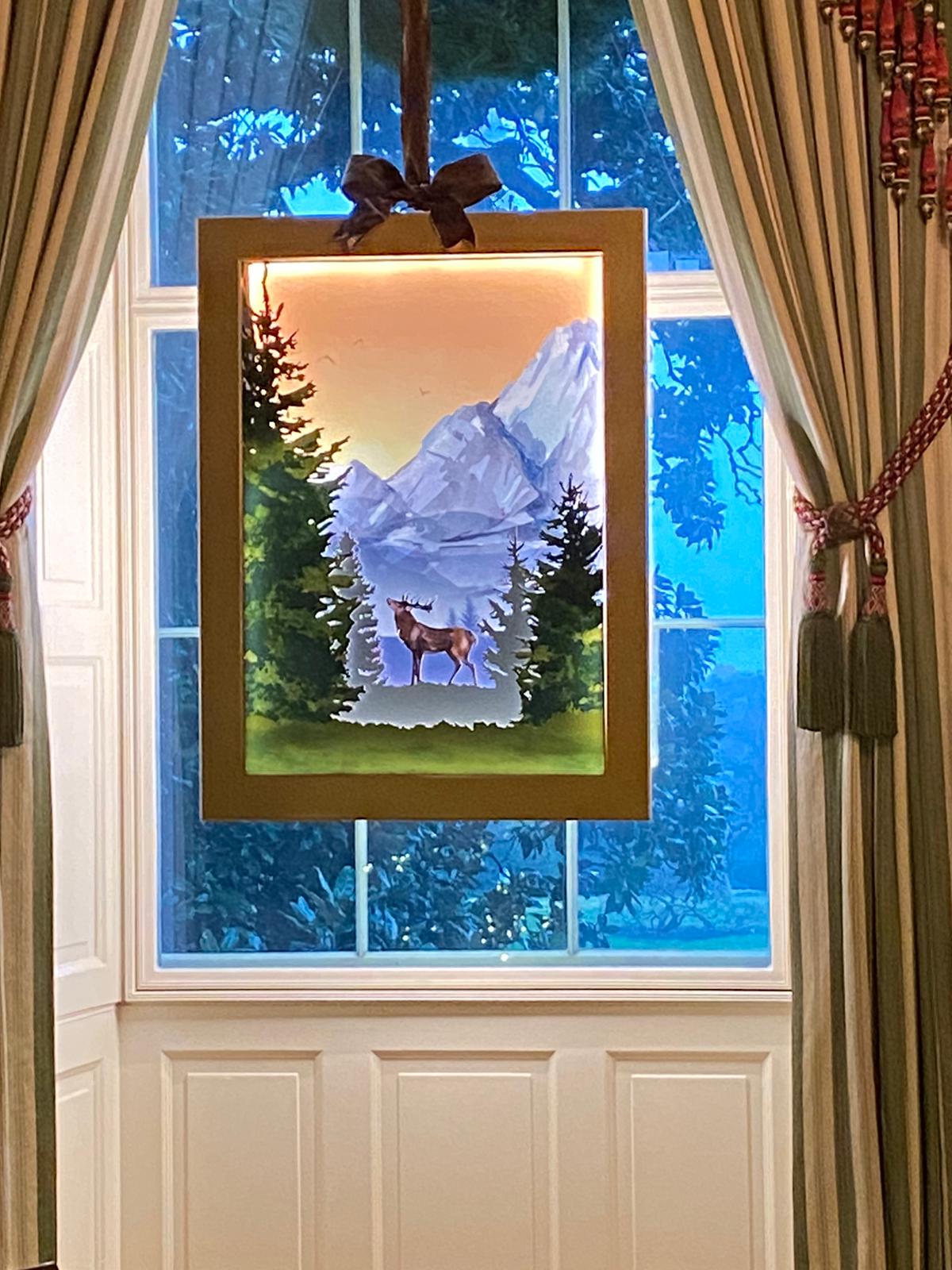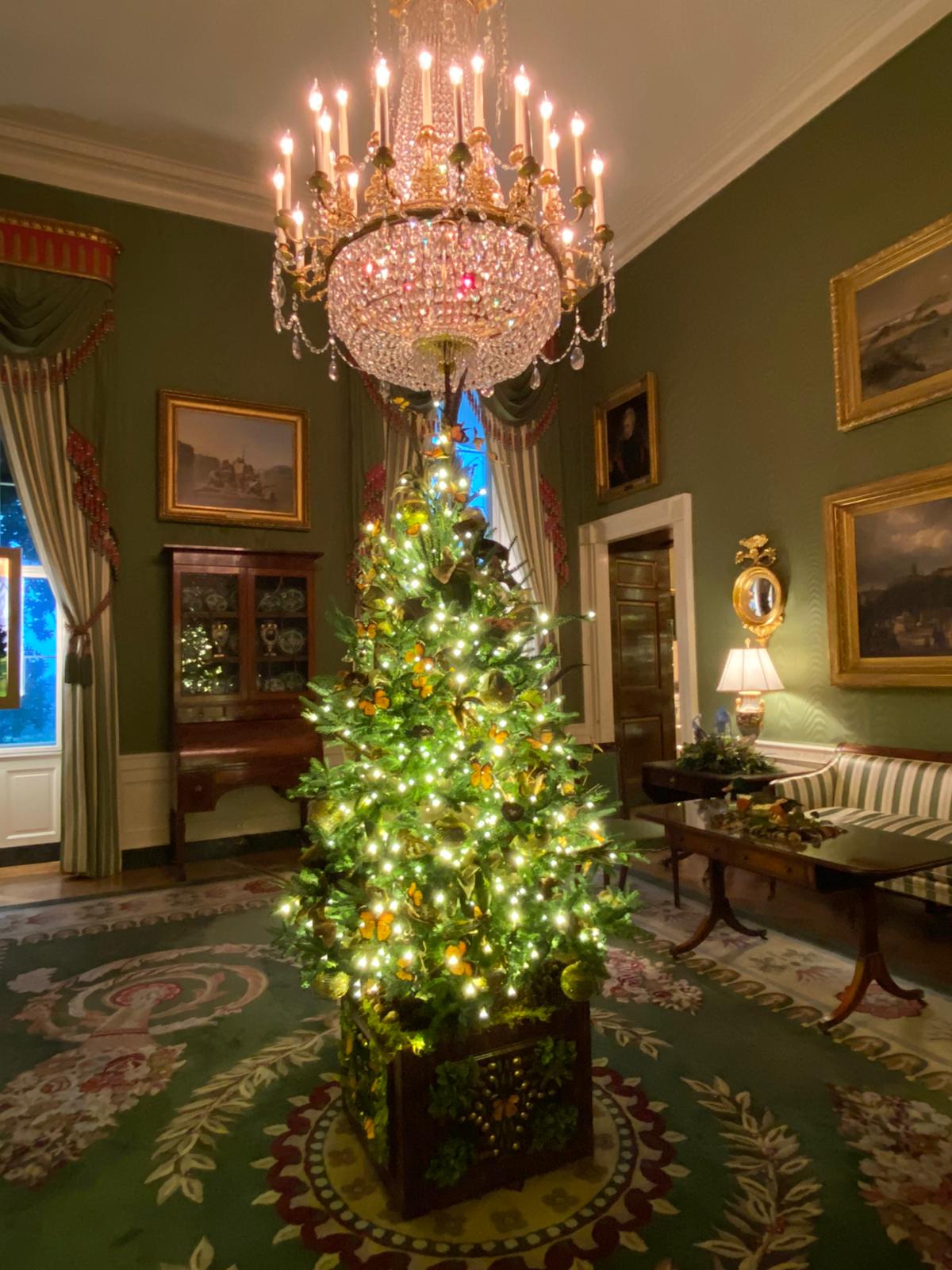 [special_offer]