The Catholic Diocese of Brooklyn announced that a parish priest has been demoted for allowing pop singer Sabrina Carpenter to film her new music video in the sanctuary of the church. Money provided to the church from Carpenter's production team will also be re-donated to a crisis pregnancy center.
Carpenter's music video for her single "Feather", which was partially filmed at the Church of the Annunciation of the Blessed Virgin Mary in Brooklyn, New York, dropped on Halloween last week. In the video, Carpenter is seen dancing provocatively in black underwear in the church sanctuary and in front of the altar, which were decorated with pastel and neon props that featured obscene language.
The sanctuary is considered a sacred space for Catholics that ought to be reserved solely for worship, and following a press inquiry from The Spectator, Bishop Brennan of the Brooklyn Diocese condemned the video and announced an investigation into how it was approved for filming.
"Bishop Brennan is appalled at what was filmed at Annunciation of the Blessed Virgin Mary Church in Brooklyn. The parish did not follow Diocesan policy regarding the filming on Church property, which includes a review of the scenes and script. The parish reports that the production company failed to accurately represent the video content. Bishop Brennan is taking this matter seriously and will be looking into it further," a statement from a Diocesan spokesperson read.
On Saturday, the Diocese informed The Spectator that Bishop Robert Brennan presided over a Mass of Reparation at the church to restore the sanctity of the space.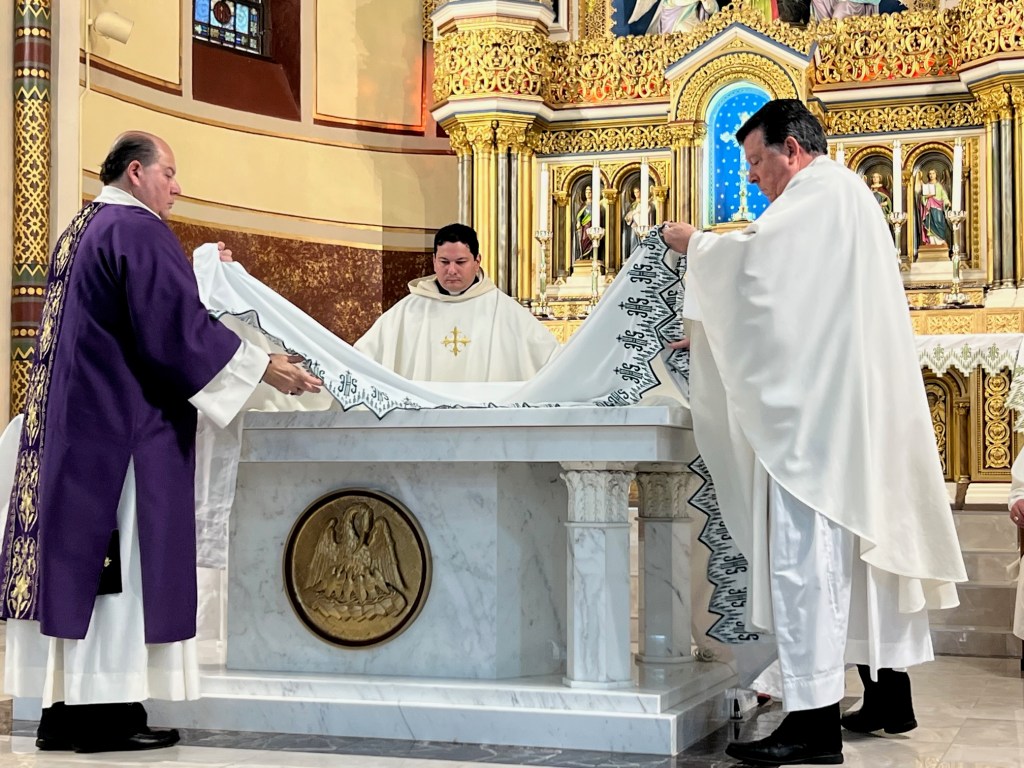 "This morning, Bishop Robert Brennan presided over a Mass of Reparation at Annunciation of the Blessed Virgin Church, after the desecration of the church during the filming of a music video. Through the offering of this Mass, Bishop Brennan has restored the sanctity of this church and repaired the harm," a spokesperson said.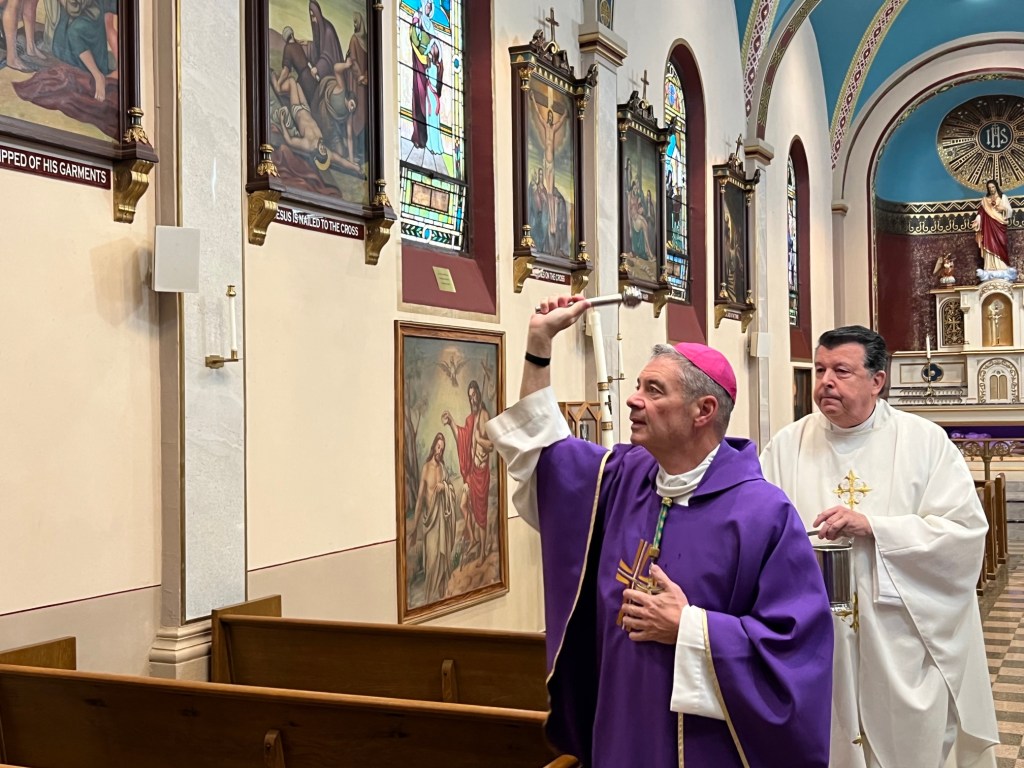 In addition, the Diocese has stripped Monsignor Jamie Gigantiello, the parish priest, of all administrative duties after determining that documents presented by Carpenter's production company to the parish in advance of filming "portray[ed] inappropriate behavior unsuitable for a church sanctuary." Monsignor Gigantiello has also been removed from his position as Vicar for Development for the Diocese of Brooklyn.
Carpenter has not yet responded to the scandal, although shortly after the Diocese of Brooklyn condemned the content, she posted behind-the-scenes footage of filming the music video to her YouTube channel. In the video, Carpenter says that she spent the night decorating the altar at the church in preparation for filming. The additional footage also shows that one of the altar props used was a plastic angel with a crude phrase on its backside.
Monsignor Gigantiello announced the parish received a $5,000 donation from Carpenter's production company for use of its facilities, which will be re-donated to the Bridge To Life Women's Support Center, a crisis pregnancy center in New York. He said he selected this group "so that from this negative event can come the promotion of life."