In the eastern Ukrainian town of Chasiv Yar, seven-year-old Symon was clinging to a chocolate bar and a packet of biscuits he had just been given by an aid worker. With the sound of each new shell landing — and they were coming every few seconds — his small body shook and shivered in sympathetic rhythm. Eventually he buried his head against his mother, Svetlana's, coat and closed his eyes.
"We are terrified," said Svetlana, a forty-seven-year-old who worked as a chemist in a laboratory before the war. "Of course we want to leave."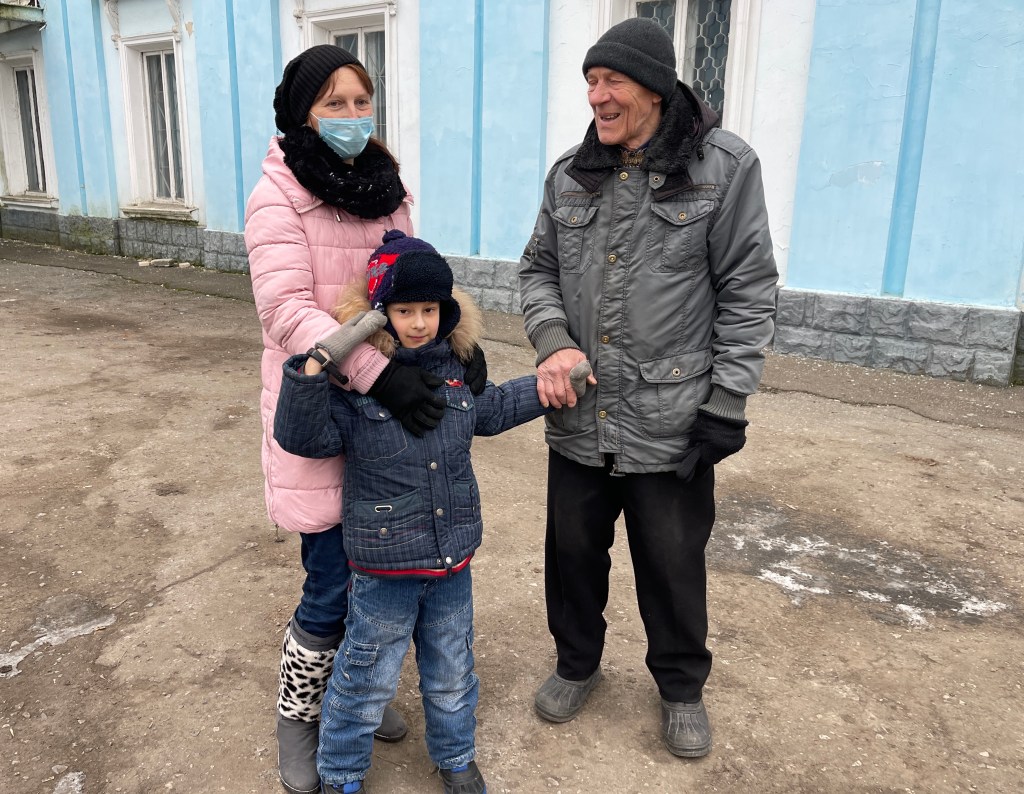 Using back roads, and in a borrowed helmet and flak jacket, I visited Chasiv Yar this past weekend with a Canadian colleague, a driver and a photographer.
The shelling around the town — which made for constant, distant thunder — was less intense than usual.
"This is a quiet day," said eleven-year-old Bohdan, who had also received chocolate. "Yesterday was worse." The relative calm may now be about to change.
Ukrainian authorities fear that this small town, or at the very least the road that runs just south of it, is next on the Kremlin's target list.
The expected push would be be an attempt to cut off and eventually surround Bakhmut, a battered town that has been lionized by Kyiv as a symbol of its resistance.
In Moscow, Bakhmut, by contrast, has become a byword for failure. Russian military commanders have been vilified and mocked by nationalists for their failure to take it.
A week ago, after intense fighting, the Russians seized control of the small salt-mining town of Soledar, a dozen miles to the northeast of Chasiv Yar. Since then they have grabbed a sliver of land to the southeast.
Bakhmut's capture — if it happens — would be the first significant Russian battlefield victory since last summer and give President Putin a badly-need morale boost after months of military setbacks.
It would also bolster the standing of Yevgeny Prigozhin, head of the private Russian mercenary group Wagner, who has been given control of this section of the frontline, and whose political fortunes seemed tied to delivering Russia a victory in Bakhmut.
The Russians have been trying to overrun Bakhmut for more than six months. In that time Wagner has hurled thousands of men at the Ukrainian positions, many of them recruited from Russia's prisons, only to see each fresh wave decimated by Ukrainian machine gun and sniper fire.
The Ukrainian military is cautious about giving away tactical information and especially casualty figures but the picture one soldier, Roman, painted of combat around Bakhmut was brutal.
"Every day between seven and fifteen of my battalion were injured or killed," he said. "The Russians had a railway car full of artillery ammunition. We just dug into our positions and they hit us with every caliber you can imagine. We had only twenty mortar shells for the whole battalion."
We talked to Roman one night by the light of car headlights, about an hour's drive from Bakhmut. The temperature was below zero and there was a biting wind, giving just a taste of what soldiers on the frontline were enduring.
Another man we talked to told how he had seen several Russian bodies within twenty yards of a Ukrainian machine-gun nest.
"Bakhmut is all about the personal ambition of Prigozhin," he said. "This is his attempt to show he is more effective than the regular Russian military."
The Russian use of convicts as expendable shock troops harks back to World War Two. Stalin had punishment battalions drawn up of those he considered politically unreliable or who had committed a crime. They were followed into the field by a cadre of NKVD men from Soviet state security, who had orders to shoot them if they failed to advance on command. The Ukrainians say Wagner has adopted the same tactic with the convicts.
"The life of a Russian soldier is worth less than five cents to Moscow," Roman said. "They don't count their dead. And our numbers are limited."
With the capture of Soledar, Wagner's desperate tactics finally achieved their first military breakthrough. Now the Russians have begun pushing from the south, putting Chasiv Yar, only five miles away from the frontline across the fields, directly in the line of fire.
Several battle-hardened Ukrainian units have now been deployed in the area to meet the possible Russian thrust.
We met some of them at a small corner shop where they were lining up to buy what was on offer: coffee, chocolate, sticks of smoked mackerel, and whole smoked chickens.
Oleksiy, thirty-nine, was one of them. "I am from a Cossack family," he said. "I knew already in 2016 a big war was coming and so I bought my own gun and began to prepare." Oleksiy's wife and son, who is four years old, are at home near Kharkiv, Ukraine's second city. "I haven't seen my family in three months but I talk to them," he said. "My boy follows the war on the TV. Sometimes he tells me: Dad, I want to join you on the frontline."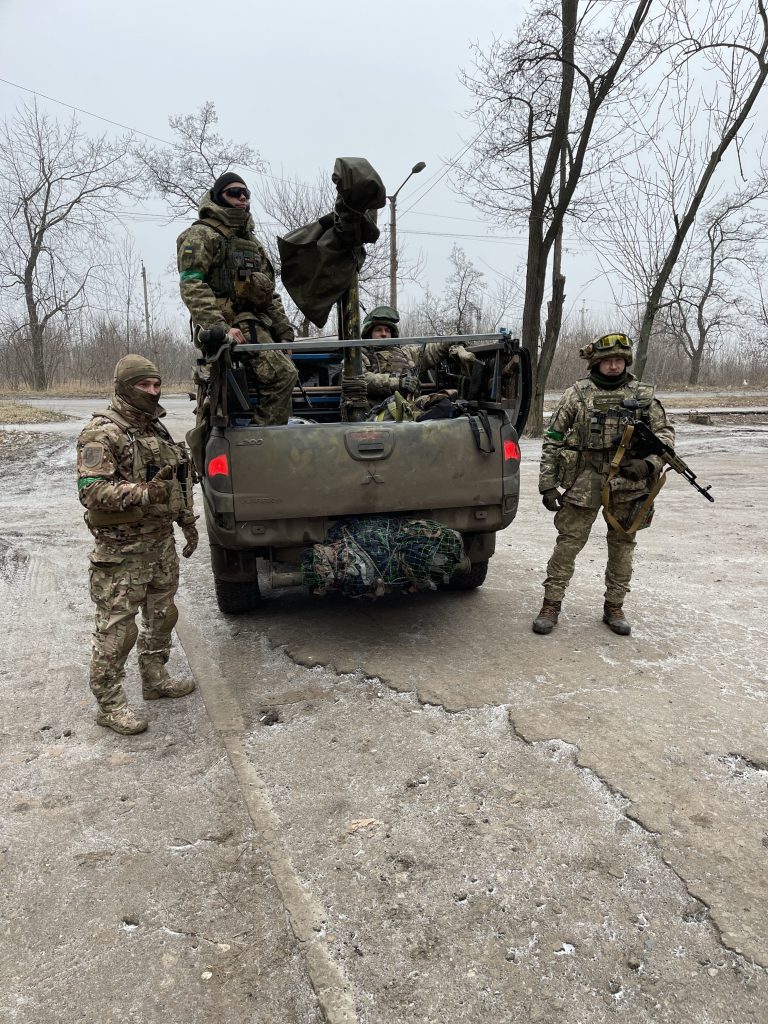 On some days the calm in the center of Chasiv Yar evaporates entirely. Three days before we visited the Russians shelled the town center, blowing out doors and windows in some apartment blocks, and destroying others. The day after we left the Russians attacked again, killing one resident and wounding two.
Last year, in just one attack on a large apartment block, more than forty residents were killed. We visited the huge piles of rubble.
Even so, many still stay they will not leave. Sergei, forty-nine, was selling dried fish alone in a desolate and exposed spot on the edge of town.
He said: "I am usually a beekeeper but right now this is what I do. Today is a good day, I have sold all my smoked fish and only have salted fish left. Sometimes when the shelling gets too close I go home."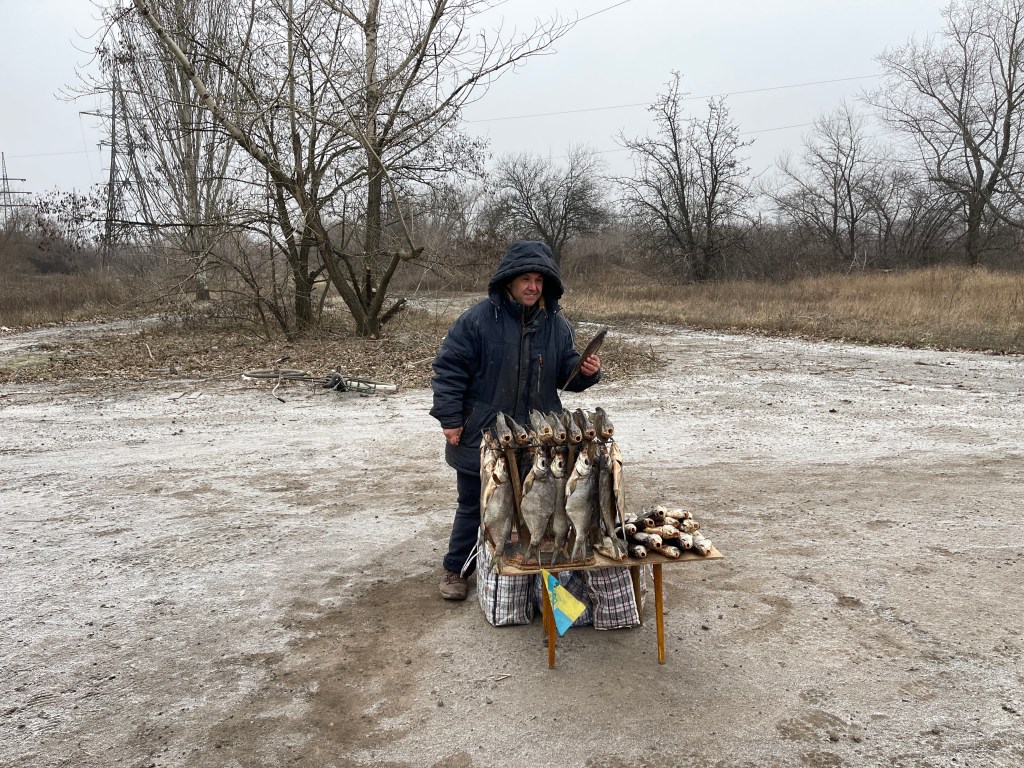 Such stoicism angers the town administrator. But what really infuriates Mr. Chaus is parents who refuse to evacuate their children. "It's the dumbest thing to stay here," he said. "Those people who have children in the city — we've even sent the police to them to tell them about the risks of staying."
When I asked Svetlana why she doesn't take Symon, her only child, and head west to safety, her face clouded over.
"My mother and father are still here," she said. "My best friend Irina was killed in a rocket attack here with her little boy Denis. My grandmother and grandfather are in the graveyard. How can I leave all these people behind?"
This article was originally published on The Spectator's UK website.