The biggest horse race in Kentucky this year isn't the Derby; it's this fall's gubernatorial race, pitting incumbent Democrat Andy Beshear against a to-be-confirmed Republican. The contest is set to be a bellwether for the 2024 elections, in which Republicans must oust several name-brand Democrats if they are to win control of the Senate.
Unlike so many statewide primaries in recent years, Kentucky isn't even a proxy battle between Donald Trump and Mitch McConnell. Both have formally and informally backed the state's attorney general, Daniel Cameron. Instead, it's a fight between the candidates with the most money versus those with the most statewide organization.
Beshear is stubbornly popular, which observers attribute to the decades his popular father spent dominating the state's political scene, and he has been hemmed in by the actions of Republican supermajorities in the state legislature, who his critics say have reduced him to mostly ceremonial duties like ribbon-cutting.
"He loves to travel the state handing out checks like they're sticks of bubble gum," Somerset mayor Alan Keck, one of the Republicans running for governor, told me. "I've never understood the victory lap when politicians give us our money back." Another candidate, Kelly Craft, has been catapulted up the field by her successful self-funding. Her campaign added, "Andy Beshear and his father have been in office for decades, with not much to show in terms of Kentuckians' path to prosperity."
Kentucky has only ever had nine Republican governors, six of them in the past 100 years. For almost half of this century, a Beshear has sat in the governor's mansion. Republicans are hoping this year marks the end of the Beshear dynasty.
Beshear "shows up in times of crisis, but you don't govern just when things are bad," Keck says.
In many ways, the crowded Republican primary is a reflection of the inroads the party has made in recent years. Beyond the money-versus-grassroots momentum dichotomy, it's also a race between those who have worked their way up the traditional political ladder and those who are trying to go right for the state's top job. One candidate, Mike Harmon, the state's auditor, ousted incumbent auditor Adam Edelen in 2015, and dominated in the 2019 reelection as Beshear was beating the state's Republican governor, Matt Bevin.
Cameron succeeded Beshear as AG in 2019, after he defeated Greg Stumbo, Kentucky's former attorney general and longest-serving House Majority Leader, by 15 percent. Cameron is the state's first Republican attorney general since World War Two. Agricultural commissioner Ryan Quarles has twice won statewide office, most recently in 2019.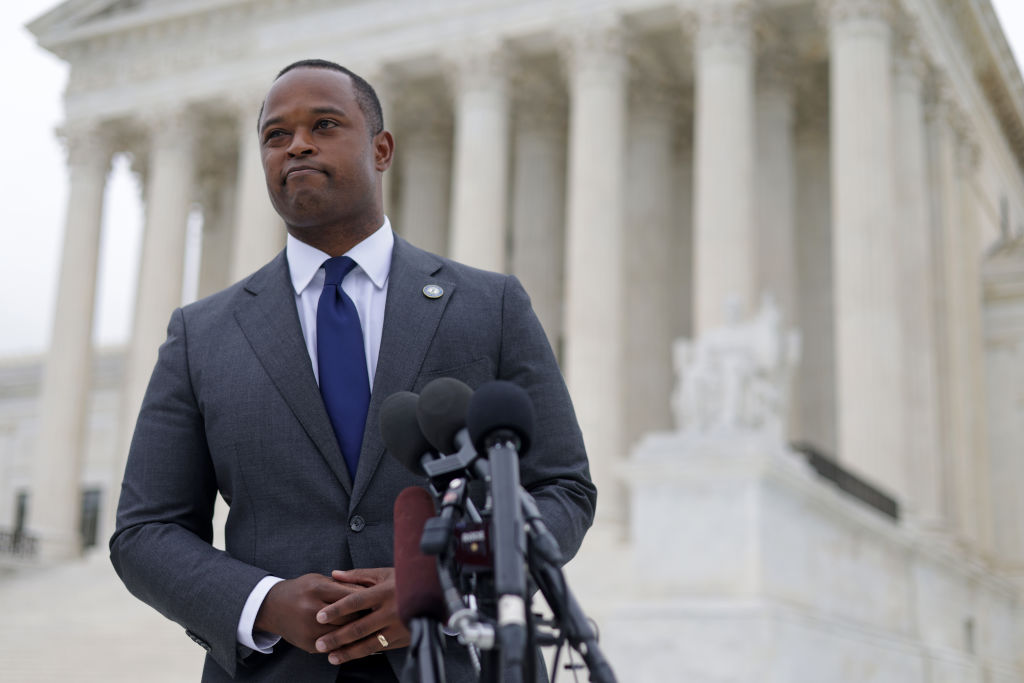 Looming over the field of elected Republicans is the $9.3 million elephant in the room: Kelly Craft, Donald Trump's former ambassador to Canada and the United Nations. Craft has lent her campaign a staggering amount of money, which she has been using to blanket the state's airwaves. She is aiming to replicate Bevin's successful 2015 campaign by self-funding her campaign. Her husband has also given massive amounts of money to a super PAC backing her candidacy, which she insists has no coordination with her campaign.
Craft has been leaning heavily on her foreign policy chops during her campaign, boasting about how she was sanctioned by China, and rolling out policies to stop Chinese-manufactured fentanyl from flowing into Kentucky. In that regard, she stands alone in the GOP field. And her fundraising ability goes beyond just the massive infusion of Craft cash. In her first full quarter in the race, she out-raised the entire GOP field combined, without even including her own contributions. Craft campaign rivals lament that her presence in the field has mostly frozen their ability to fundraise from the usual suspects of the Kentucky donor class, due to her decades of private sector experience. Craft's backers hope that her financial advantage may allow Republicans to fight the general election without draining the national committees, allowing them to focus on flipping Louisiana and other key races in 2024.
Craft's path of major political donor-turned-ambassador was pioneered by Cathy Bailey, a major supporter of President George W. Bush who later served as his ambassador to Latvia. While Bailey considered a primary run against a McConnell foe, Senator Jim Bunning, in 2010, she ultimately declined to run and endorsed Rand Paul instead. At one point, she was rumored to be 95 percent set on running for governor in 2015, before declining to mount a bid. Craft, on the other hand, is all in.
The path to politics that former Trump ambassadors have walked is littered with failed attempts. Carla Sands came in a distant fourth in the Pennsylvania Senate primary and Linda Blanchard came in a distant second in Alabama's gubernatorial primary. Trump's former ambassador to Japan, Bill Hagerty, successfully won a US Senate seat in 2020, and it's his success that Craft hopes to emulate. 
In one of her many ads that have dominated the Kentucky airwaves, Craft points to an empty chair at a kitchen table to symbolize Kentuckians lost to drug overdoses; her rivals accused her of implying that she had lost a family member; Craft confirmed that while no one in her immediate family died of drug overdoses, her daughter had struggled with addiction.
"I have had a child that has had an addiction, and that empty chair at my table was empty even when she was there," Craft said, while addressing the controversy caused by the ad. "And then it was empty when she was in rehab. Then when she came back, she got back into it then ran away. It was empty in her Sunday school class. It was empty in her high school because I had to withdraw her."
Beyond airwave saturation, Craft is distinguishing herself from the field by being the only candidate to announce her running mate prior to the primary. She selected Max Wise, a state senator, as part of a deal that sources tell The Spectator helped her secure the endorsement of Representative James Comer, who represents an area overlapping with Wise. Craft gets a high-profile endorsement and an extra surrogate in Wise, while Comer gets to flex some of his political capital at home.
While Cameron has Trump, Craft has rolled out endorsements from Republicans with a national presence, such as Senator Ted Cruz and Vivek Ramaswamy. And even though she doesn't have Trump's endorsement, she's tying herself closely to him, leaning on her service in his administration, à la Nikki Haley. "Craft has a record of success helping President Trump rip up NAFTA and stand up to the Chinese Communist Party, and she will continue to put America and Kentucky first as governor," her campaign told me.
All the other candidates are holding their running mate announcements, preferring to keep their powder dry until after the primary.
"We didn't want to make a political decision," Keck said. He's looking for someone who can govern, with government experience and someone with "shared values and chemistry" when he's making his decision.
While the field of Republicans is more at odds over style than substance, Craft is the main candidate singling out McConnell for criticism, which she has pointedly directed at Cameron. She's not alone, however. During one of the many primary debates, disbarred attorney Eric Deters went after much of the field for their close ties to McConnell.
In one ad, Craft rolls out bobbleheads of Cameron and Beshear, followed by an image of Cameron and McConnell, labeling the pair as "insiders" and "career politicians, who would rather follow than lead." What complicates Craft's attack is her long history with McConnell, whom she has referred to as "a dear friend to our family for decades." McConnell also vouched for her to then-President Trump, asking him to name her his ambassador to the United Nations.
Craft and Deters certainly want voters to think that McConnell is backing Cameron formally (which he is not); however, she's not wrong to tie the two together. Cameron was a McConnell scholar and McConnell staffer, but McConnell has been reluctant to formally wade into Kentucky GOP primaries since 2010, when he went all-in to support Senator Rand Paul's primary foe. One of Cameron's rival GOP campaigns likened this to how Vietnam scarred decades of policymakers; McConnell is loath to publicly wade in on intra-GOP affairs in his home state. So too, is Paul — who has stayed on the sidelines even though his endorsement would be coveted in a Kentucky GOP primary.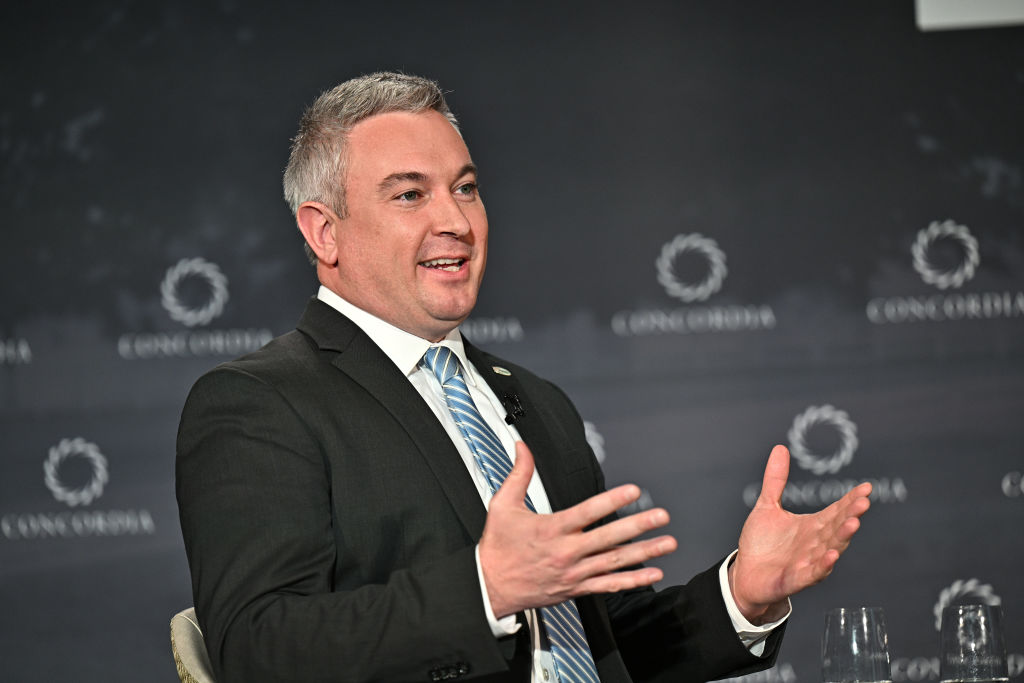 "I am the fighter in this race that successfully kept Kentucky open despite Andy's lockdowns," said Ryan Quarles. "It's time we have a Governor who stands up for Kentuckians constitutional rights and ensures that the promises from their government are fulfilled.
Keck, who touted his "early leadership" on fighting back against Beshear's lockdowns to me, said that Zients — and Biden — are foils he's eager to run against in November, if he wins on Tuesday. Keck's work on safely reopening led to a well-received op-ed that he penned in the pages of the New York Times back in June 2020.
Beshear's work on Covid was also hugely problematic, Keck said. While the governor did convene conference calls of Kentucky mayors to address the pandemic, Keck said that Beshear left the first call early, and then they were stuck talking to his staff. It was "so insulting," Keck said.
While polling shows a close race between Cameron, Quarles and Craft heading in to next Tuesday, no one really knows what the low turnout will portend.