GOP campaign consultant Jeff Roe is the subject of new reporting in the Washington Post that shows his company, Axiom Strategies, takes in 63 percent of every dollar spent by the campaigns it is managing. A general consultant typically only takes in less than 10 percent.
So what is Jeff Roe doing with all of that extra cash? According to a recent photo being passed around among journalists, campaign consultants, and even among members of Congress, Roe is icing up. The consultant was spotted at the Kentucky Derby wearing a blinged-out dollar sign chain. A tipster sent the picture Cockburn's way: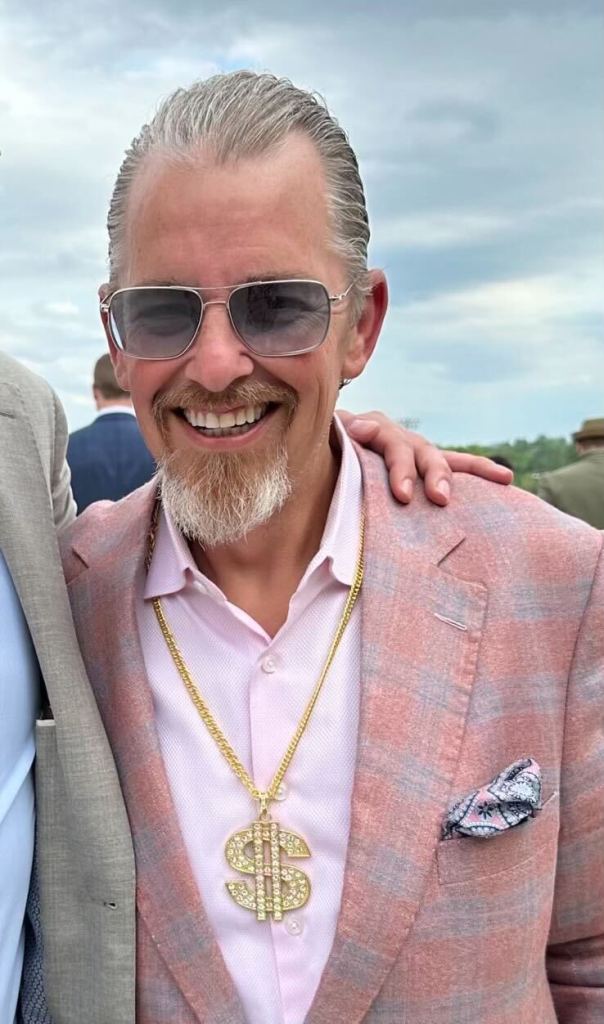 Cockburn's sources say Roe was telling people at the horse race that it was real, but now is downplaying it as a joke. Roe told the Post that the chain was plastic and he wore it "as part of a bet with friends at the race." Another Roe gamble that didn't pay off, then.
Cockburn previously revealed how Roe had burned his relationship with Virginia governor Glenn Youngkin by refusing to pick up his phone calls before joining the pending presidential campaign of Florida governor Ron DeSantis, set to be announced next week.
He also was reportedly involved in the decision to push DeSantis heavily in South Texas, a choice Cockburn broke down in a previous gossip column (which you can sign up to receive in your inbox every Friday here.) Roe's firm also worked for Kelly Craft's Kentucky gubernatorial campaign this year and the 2022 US Senate campaigns of Jim Lamon in Arizona, Adam Laxalt in Nevada, Josh Mandel in Ohio and David McCormick in Pennsylvania. All those candidates were defeated, many of them soundly.
Roe's harebrained schemes and massive capture of the market has earned him the nickname "Hamburglar" in some consultant circles. Presumably his clients can't help but Grimace.