When James Cameron's Titanic sailed into US theaters twenty-five years ago, smashing box office records in the process, it subversively made the argument that the villain in the film was not the iceberg, but its first-class passengers.
While it wasn't a satire like The White Lotus, Cameron's film feels like one of the pioneers of the over-the-top "eat the rich" criticism that produced the viral "send them to White Lotus" memes.
One of those memes should have included the cartoonishly repellent Cal Hockley, played perfectly by Billy Zane — the epitome of bourgeois arrogance. Forcibly affianced to Kate Winslet's Rose DeWitt Bukater, Hockley symbolized the high society that Cameron pilloried with the one-dimensionally dour tea sippers and walrus-mustachioed brandy guzzlers in first class.
Most of the first-class passengers in Cameron's ship are at once supercilious, stupid and utterly undeserving of their wealth. As the audience, we are conditioned to want to see them drown. Presumably only because she was once poor does Kathy Bates as "The Unsinkable" Molly Brown possess any depth, floating alone in an otherwise insufferable sea of pomposity.
It is from this ship of fools that Rose attempts to flee by flinging herself from the poop deck. Enter Leonardo DiCaprio's Jack Dawson, whose solutions to her problems are murkier than the water. A self-professed "tumbleweed blowing in the wind," Jack is in every way the opposite to Rose's uptight, well-planned life. Jack's days count precisely because he doesn't plan them, as he explains to the stuffy upper class over dinner. The haughty sneer with which they regard him over their caviar is meant to indicate that the proletarian freedom he possesses is admirable.
Left uncertain is what exactly is appealing about Jack's penniless, beatnik life. He is what they might have called back then a ne'er-do-well — in modern parlance, a drifter. But for Cameron, Jack is the hero to whom Rose attributes almost religious devotion, claiming even in her geriatric years that he saved her "in every way that a person can be saved." We're led to believe that his lack of wealth makes him more noble. He is Cameron's answer to Hockley.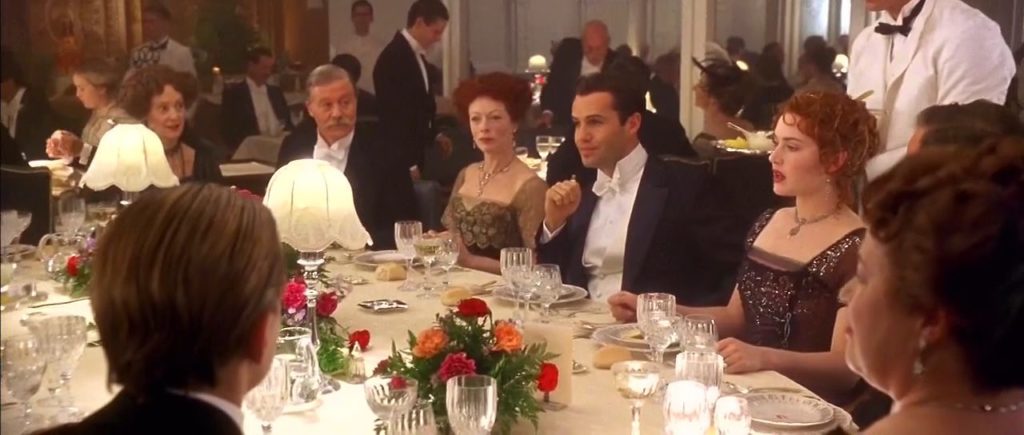 We can hardly blame Rose for seeking salvation elsewhere, given the religion on the upper decks appears little more than sanctimonious empty ritual, exemplified by the dreary church service from which Hockley's "undertaker of a manservant" emerges simply to shut Jack out from the world of privilege. Hockley and his sidekick are nearly satirical in their bullying demeanors and self-serving machinations. Send them to White Lotus?
You may remember that Titanic's length stretched across two VHS tapes, and its three-and-a-half-hour runtime can easily make you forget that its plot takes place over a mere four days. In a span barely exceeding that of the average Tinder relationship, Jack becomes "too involved" in Rose's life to let "that fire that he loves" about her burn out. After having that fire stoked in the back of a 1912 Renault Coupé de Ville, Rose is more than ready to elope with him and emancipate herself from her crushing noblesse oblige. In the giggly afterglow of a steamy orgasm, moments before the iceberg hits, she sums up the movie succinctly when she says, "It doesn't make any sense." Cameron's "eat the rich" critique lacks realism; it would be satirical if it weren't so melodramatic — a soap opera on an ocean liner.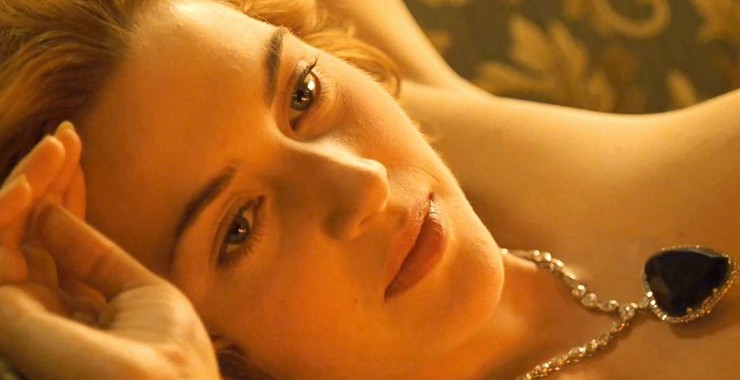 But the social and cultural norms of the time period depicted in the film would have made it very difficult, if not impossible, for Rose to abandon her privileged background and marry someone like Jack, who was from a lower social class. While it may feature in many romance novels and soaps, the concept that someone would relinquish their entire fortune for love is not grounded in the reality of the period.
When reality does strike and the ship takes in water, Cameron's broadside against the bourgeoisie begins to drown. His cynical implication is that compared to the fun-loving, carousing life of the poor, the world of the wealthy is suffocating with its standards — upheld merely because of their money, and not because of certain ideals. Cameron's criticism proves to be too one-dimensional.
During an interview on The Today Show in 2016, Zane himself suggested Cal was just "a little misunderstood," and that the villain could have been redeemed. "I wasn't the iceberg. I did not drown 2,000 people," he joked. "I think he found redemption in the end, and I wish he had found [Rose] on [the rescue ship] Carpathia and was able to right his wrongs."
As much as Cameron attempted to portray it unflatteringly, that turn-of-the-century world of manners managed to render the tragic true story of the Titanic one of stoic bravery. Under the prevailing maritime rule of "women and children first," established in 1852 with the horrific but heroic sinking of HMS Birkenhead, most of the men on Titanic perished while nearly three-quarters of the women and more than half of the children survived.
The film depicts third-class passengers, a disproportionate number of whom died, being locked in the bowels of the ship during the sinking. Those in steerage would have faced many challenges in trying to reach the lifeboats, including a lack of access to the upper decks where the lifeboats were launched, but no evidence exists to indicate the ship's crew actively prevented their survival.
In an inconvenient historical mystery, of sorts, as it belies some of the film's portrayal of the grotesquely wealthy passengers on the Titanic. The familiar villains try continually to circumvent the irksome conventions of honor and duty. But in taking such conventions for granted and scorning the society that held them, Cameron misses perhaps the biggest takeaway of Titanic. Cameron came close to acknowledging as much during an interview with Charlie Rose in 1997. "There was a fundamental difference in the way that people saw the world in those days, and people were, I think, more willing to die a noble death in those days than people might be now," he said without plumbing the depths of what that implies. "I think the women and children might have footprints on their backs if they got into it today."
But would it only be the rich who would trample over the women and children? Both tailor-made leather shoes and second-hand boots are capable of stamping over the most vulnerable.
Whether such noble ideals have remained steadfast beyond the confines of film remains in doubt. When the cruise ship Costa Concordia struck rocks off the coast of Tuscany and capsized just months shy of the Titanic disaster's centenary in 2012, Cameron's astute prediction was fulfilled. "There were big men, crew members, pushing their way past us to get into the lifeboat," one female passenger recalled at the time. In 2015, the ship's captain Francesco Schettino was sentenced to sixteen years in prison for offenses that included scuttling to shore on a lifeboat while hundreds of his passengers were still foundering.
Within a few short years of her sinking, Titanic's sister ships in the White Star Line would be stripped of their opulence to assist in World War One, a sobering testament to the fragility of civilization.
"Women and children first" only made sense in a society where qualities such as honor, self-denial and self-sacrifice were paramount. When all that remains is getting drunk in steerage and steaming up a car in storage, or dining in a first-class dining hall while those below them practically starve, chances are slim that dignity will prevail when that last bulkhead is breached. Everyone knows this life is ultimately a sinking ship, but without the fixed anchor such values provide, it's every man, woman and child for themselves — regardless of class.