Pat Sajak has been a staple of American television for forty years as the host of The Wheel of Fortune. The seventy-six-year-old announced this week that the next season of Fortune will be his last. Then what? Will Sajak go quietly into retirement, cashing in on one of those Margaritaville family vacation giveaways his show contestants scream about wildly and jump up and down over?
Sajak himself has — with the humor he's known for — shed little light on his next move, tweeting, "It's been a wonderful ride, and I'll have more to say in the coming months. Many thanks to you all. (If nothing else, it'll keep the clickbait sites busy!)" Yet something tells me Sajak will more than likely be found immersing himself in Hillsdale, a rural town of 8,000 residents in south-central Michigan. There's much more to Sajak, you see, than what the bright white showbiz smile and frosted coif belie: he's a staunch conservative who served as vice-chairman of the board of Hillsdale College for fifteen years before becoming board chairman in 2019, a position he retains now. He has also been associated with the Claremont Institute.
Hillsdale describes itself as "a small, Christian, classical liberal arts college… that operates independently of government funding." It's been well-known among conservatives for decades, setting itself apart, along with Grove City College and a handful of others that refuse to be limited by federal funding. In recent years, Hillsdale has increased its reach nationally and to a wider swath of age groups. The college aims to build a conservative, liberty-minded network through its "America's Public Education" series, which offers free online courses teaching "the meaning and history of the Constitution" (among other topics). There is also a web of classical charter schools popping up across the country, educational cruises, big-name speaker events at the college and at Hillsdale's Washington, DC Kirby Center, as well as a state-of-the-art shooting sports education center in Michigan, where World Cup championships and National Olympic and Paralympic team selection matches are held.
Hillsdale has been promoted by the likes of Rush Limbaugh and Mark Levin, and as "wokeness" engulfs US college campuses, Hillsdale has seen its number of applicants increase by 53 percent over the past ten years.
Sajak, and his knack for fundraising ("Come on, big money!"), have likely played a major role in Hillsdale's surge in growth and popularity. When Sajak took over the role of board chairman five years ago, Hillsdale College president Larry Arnn said, "Pat is a man of calm and steady judgment, possessed also of a wicked wit. He is a man of selfless service, famous and yet not interested in celebrity, hilarious and yet serious. He knows the purposes of the college and is devoted to them."
At the time, "Sajak said he would like to see Hillsdale's national reach continue to expand," reported the Hillsdale Collegian. "'Our funding comes from people who have never stepped foot on campus,' he said. 'And that's the challenge: the outreach.'"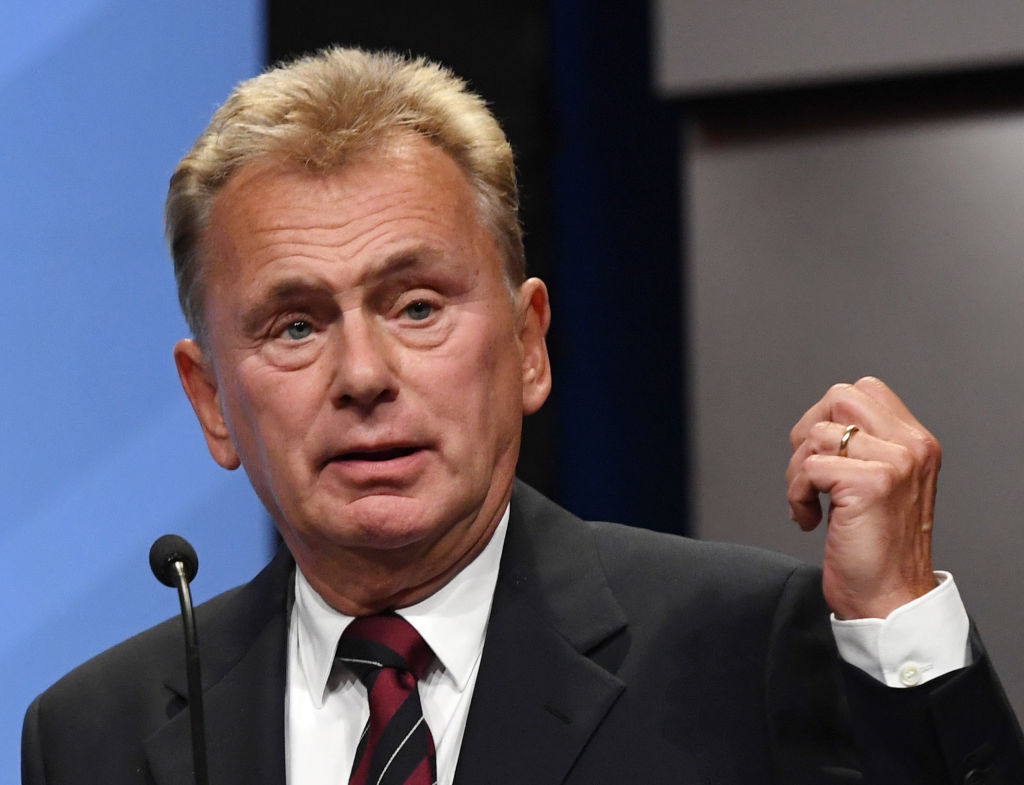 The Collegian also reported Sajak was spending more time on campus, "sitting down with staff and students, to get a 'closer look' at the school and better understand its 'daily ins-and-outs.'" (A Hillsdale grad I know who graduated a decade ago recalls Sajak being driven around campus on a golf cart so he could shoot students with a Nerf water gun. Something tells me a government-funded school wouldn't allow such behavior.)
Television won't be the same without Sajak's panache, but if the veteran, Emmy-award-winning talk show host is putting his talents toward promoting a college that "values the merit of each unique individual, rather than succumbing to the dehumanizing, discriminatory trend of so-called 'social justice' and 'multicultural diversity,' which judges individuals not as individuals, but as members of a group and which pits one group against other competing groups in divisive power struggles," then I say Hillsdale is fortunate, indeed.