Nobody liked Bama Rush: not the viewers, not the sorority sisters at the University of Alabama at Tuscaloosa (where the film is set), not TikTokkers. It is a remarkably unlikable film that ostensibly attempts to position itself as a "shocking" inside look at sorority recruitment at the University of Alabama. Meandering, self-absorbed and lazy, it somehow even manages to fail as anti-Greek life propaganda.
Props to director Rachel Fleit for that though: it might be the film's only achievement in a climate where people are frothing at the mouth to vilify anything resembling a uniquely American and time-honored tradition.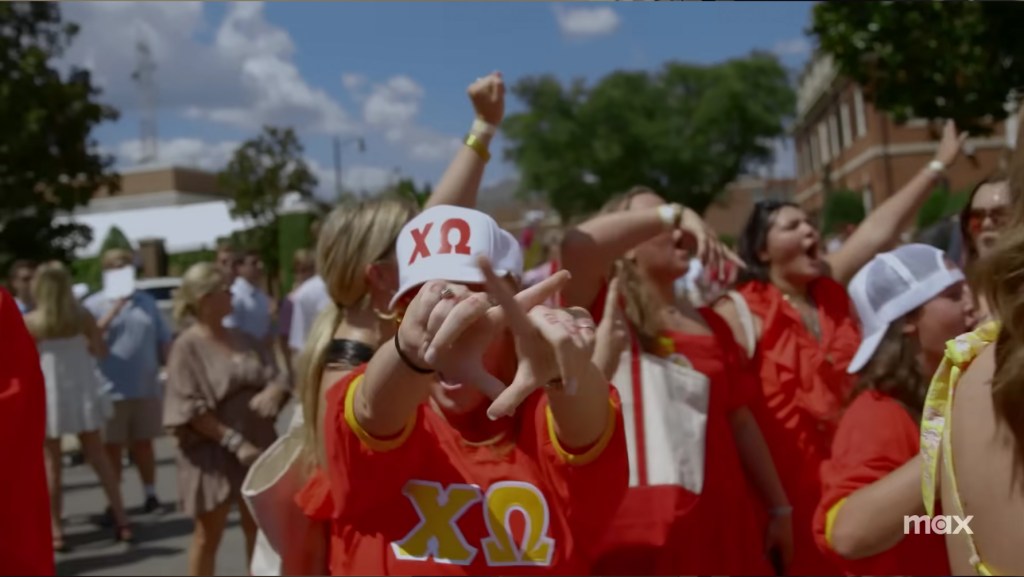 Bama Rush is first and foremost a transparent attempt to cash in on the 2021 viral success of #RushTok. #RushTok was, like most viral trends, a blip on the radar, when people were willing to spend anywhere between thirty seconds and a minute of their time to get an inside look at sorority recruitment at Alabama. Although this was the inspiration for the film, we never really see what makes Alabama's sorority recruitment so special, nor do we get any insight into what made it so uniquely positioned to blow up online. In fact, despite being a film about sorority recruitment, we don't see any recruitment at all. That, however, might not be Fleit's fault: her producers apparently contacted over 500 young women involved in Greek life at Alabama, only to be told that participation in the doc would violate their sorority's rules. This, of course, caused rumors to circulate about a "secret documentary," further encouraging hostility towards Fleit and her crew.
In lieu of persevering, finding a different angle, or simply a new subject matter altogether, Fleit decided she would use herself as filler. Placing herself in the film — and let's give her some credit here, she has the decency to at least act ashamed in the first scene she appears in — Bama Rush's B-plot is the director's battle with alopecia. According to the New York Times, Fleit defended her self-insertion by saying, "In order for me to express the empathy that I had for what these young women were up against, I needed to stand shoulder to shoulder with them and say, 'You know what? Me, too. This is what I did to belong.'" That's great, except her struggle with alopecia, by her own admission, isn't exactly a one-for-one comparison. In fact, it's a stretch that she herself struggles to make sense of in her movie where she had complete narrative control.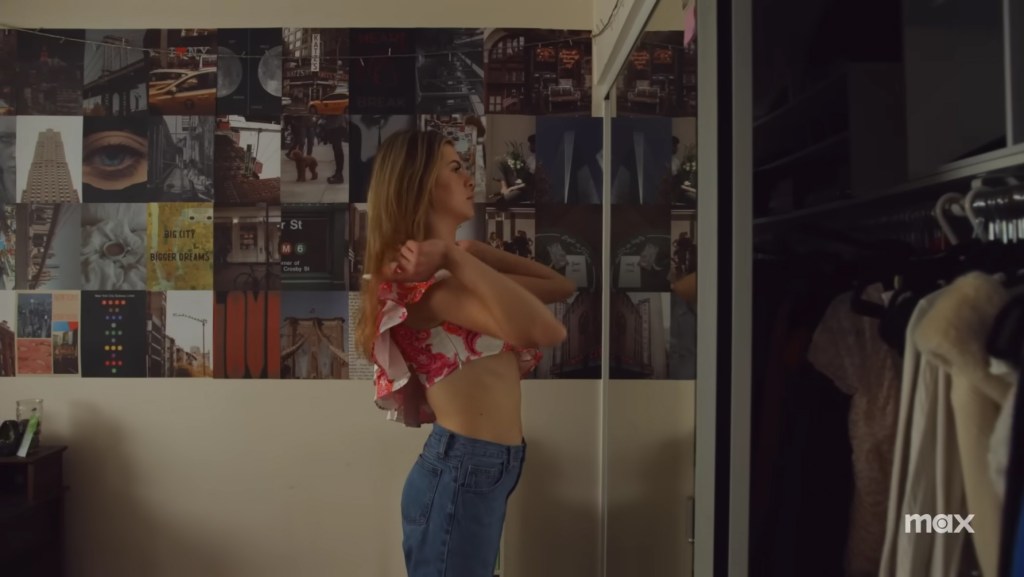 Again and again, Fleit admits that she knows the way she talks about her alopecia is unusual, or not exactly comparable. It's obvious to anyone who knows the documentary's background — and who knows that she had every door imaginable closed in her face — that she was committed to making this movie for whatever reason and needed to fill time. You wonder why she didn't spend that time looking at the history of the University of Alabama's sorority life, or homing in on one of the young women who did agree to be in the film.
Much more fruitful than Bama Rush has been the critical response, particularly those from women who have been involved in the process at some point in their lives. A single podcast episode from a former sorority sister sheds more light on what it's like to go through recruitment than the ninety-minute film. In fact, I recommend that people still tempted to watch Bama Rush download an episode of Spritz O'Clock instead — the hostesses reminiscing about their time at Kappa Delta at Alabama was more illuminating than anything you'll get from Fleit.
People's unfiltered responses to Fleit's film reveal something else that seems to have been missing from Greek life discourse since at least 2006, at least in the mainstream media. There's a reason why people get involved in Greek life — and it's not all being a lost soul, or needing community, or generational brainwashing, or internalized white supremacy. It's an important cultural milestone for a lot of people, just like Boy Scouts or Girl Scouts or ROTC, and one that isn't without sacrifices (as any community membership is!) but isn't inherently evil, either. In other words, people join and stay in sororities — and fraternities for that matter — because they're fun, and they offer something besides a lifetime membership to the "I have an eating disorder club" with a side of date rape.
But, of course, exploring how sororities might be misunderstood from the other direction — that they're too demonized among the type of people who might feel galvanized to make a documentary about them — wouldn't sell. Understanding what people like about Greek life — without derision, without mockery, without winking at the audience — might help explain why #RushTok went viral at all. Instead, we'll have to make do with a documentary with one toe in Bama Rush and another in why Rachel Fleit wears a wig.